Culture, wildlife, and wonder
Sail the long-established colonial trade routes of Chinese, Malay, and European merchants as we travel the Malaccan Strait to the Andaman Sea. Discover how the different cultures left a lasting imprint on architecture, cuisine, religion, and many other aspects of daily life. Trek into lush rainforests on the lookout for the many species who call these protected areas home. Explore the white sand beaches and crystal-clear waters of the small islands dotting the coast of Thailand. This journey beautifully weaves a diverse tapestry of culture, wildlife, and the sheer wonder of this region.
Experience the innovative melting pot that is Singapore—a spectacular blend of cultures, innovation, and beauty

Explore Malaysia's fascinating and colorful UNESCO Historical Cities: Malacca and Penang's Georgetown

Be on the lookout for the gentle giants of Sumatra—orangutans—as we traverse the lush rainforest of Gunung Leuser National Park, part of the Tropical Rainforest Heritage of Sumatra, a UNESCO World Heritage Site

Immerse yourself in the earthy aromas and fresh ingredients used in some of the best local food in Asia, and cast your own vote on who has the tastiest chicken rice in Penang

Snorkel, dive, and kayak along reefs teeming with brightly colored fish, reef sharks, and spectacular corals; explore pristine white sand beaches and mangroves—all found on the picturesque islands of the Andaman Sea
Price
From $13,940 per person
(does not include flight)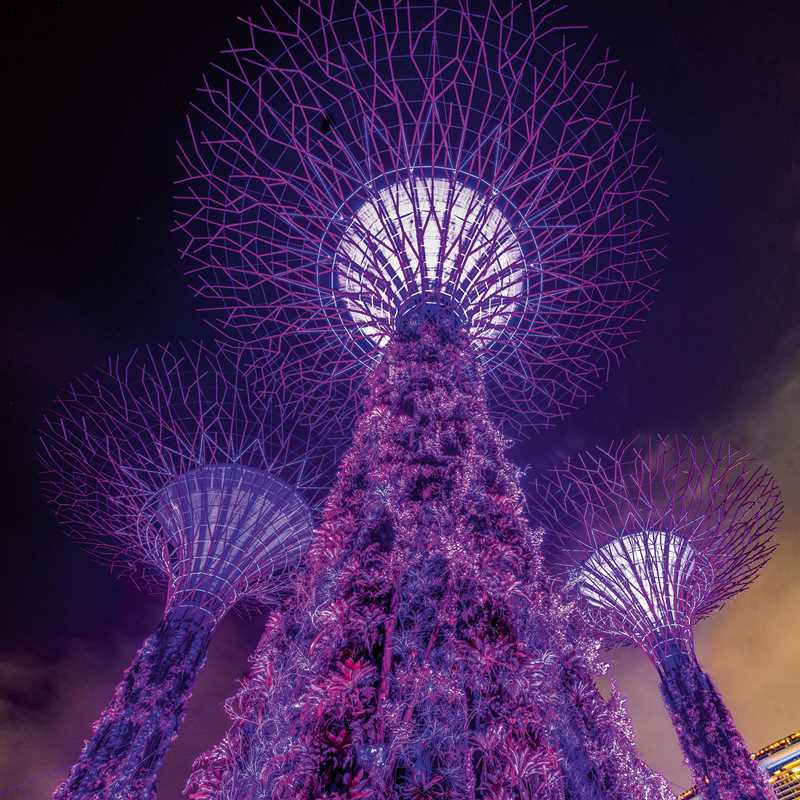 Indonesia & Papua New Guinea, New and Noteworthy
Day By Day
Current
Embark
Singapore, Singapore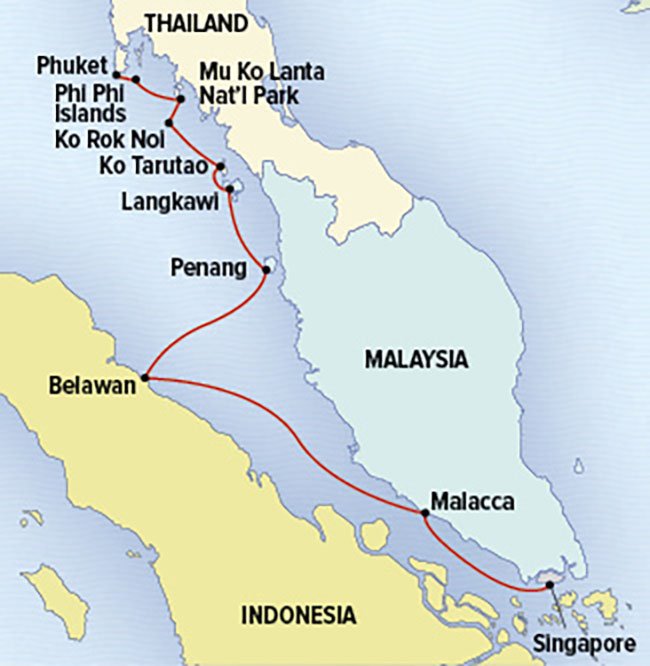 Ready for the adventure of a lifetime?
View our brochure for more details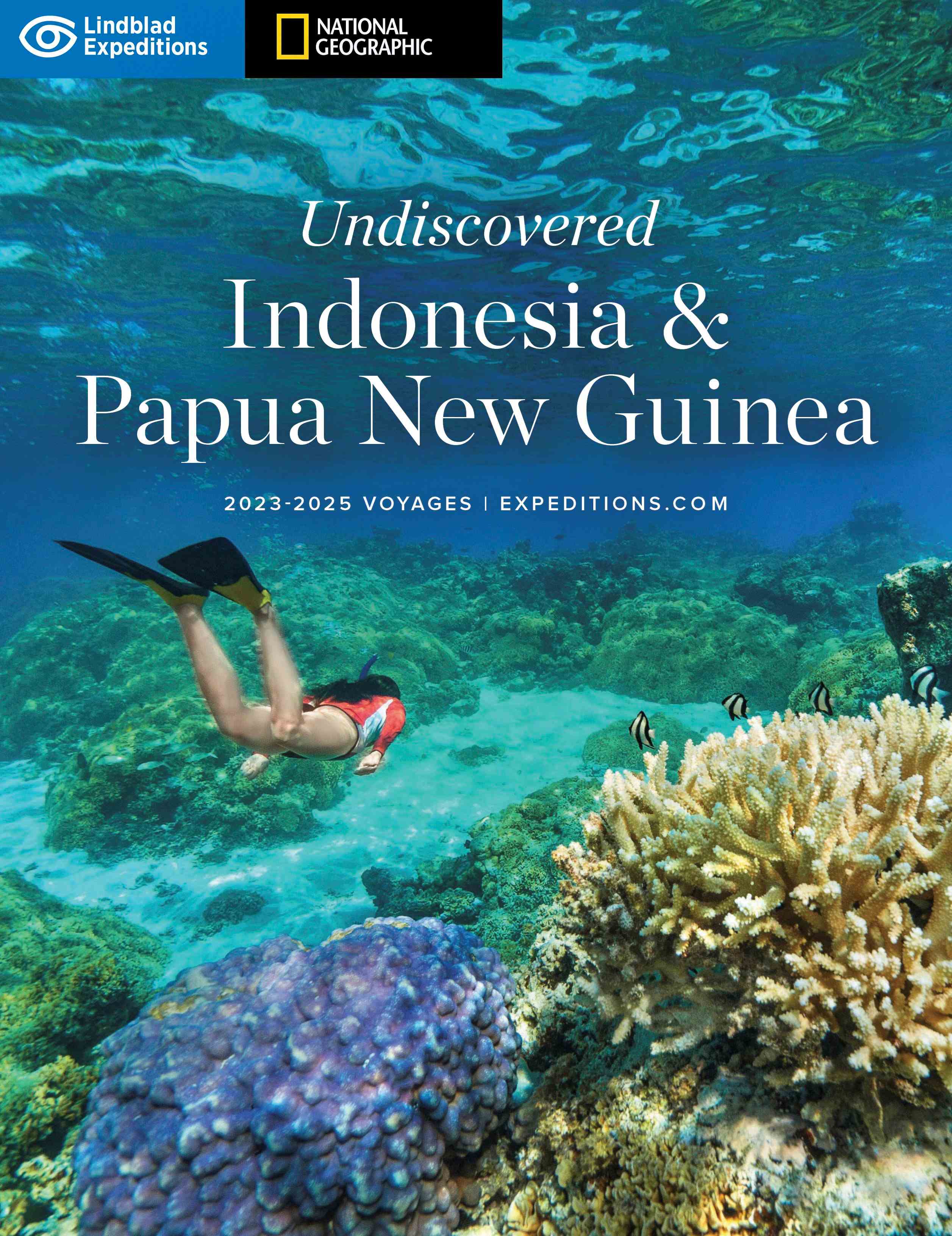 Indonesia & Papua New Guinea
Indonesia 2023-25
2023-25 Voyages