Book one, get the second 20% off!
Book select Antarctic or Arctic departures between January 2023–March 2024 and receive 20% off your second departure. See below for details*
Experience both poles this year
Make this the year you travel to both polar regions. With several exciting Arctic expeditions this summer and epic Antarctic adventures during the winter, it is easy to combine to have your polar experience in one year—and with our compelling new offer there has never been a better time.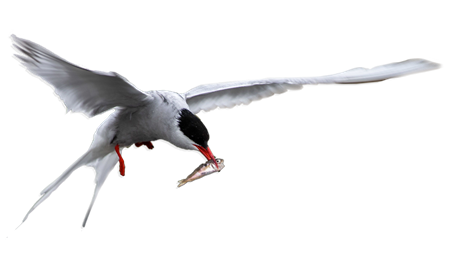 Arctic Departures: May, June, and July
Arctic Departures: August and September
I just spent the night in an igloo in Antarctica — here's how you can, too
The Points Guy correspondent Gene Sloan spent a cozy night in one of the geodesic glass igloos perched atop the observation deck on National Geographic Resolution—an experience available to all guests on a first-come, first-serve basis.
learn more
The Arctic Vs. Antarctica: A Polar Comparison
One is an ocean surrounded by continents; the other is a continent surrounded by oceans. Discover more differences between these two polar opposites.
Read More
5 Essential Tips for Polar Photography
Capturing polar landscapes has its challenges. Our director of expedition photography, Ralph Lee Hopkins, provides tips to help you get your best shot whether you're headed to Antarctica or the Arctic.
Read more
Additional Offers*
Free parka when you visit both poles
We will cover your bar tab and tips
Explore our polar ships

Terms and Conditions*
Polar Offer: Travel to both poles and save! Book select departures of these voyages: Journey to Antarctica: The White Continent; Antarctica, South Georgia and the Falklands; South Georgia and the Falklands; Land Of The Ice Bears: An In-Depth Exploration of Arctic Svalbard; Norwegian Discovery: Svalbard and the Northern Fjords; Norway's Fjords and Arctic Svalbard; Legendary Northern Isles: Scotland, Faroes, & Iceland; Gateway to the Northwest Passage: Greenland & Canada; Fabled Lands of The North: Greenland to Newfoundland; South Greenland Exploration: Fjords, Waterfalls & Fishing Villages; East Greenland: Wild Shores of the High Arctic; The Canadian Maritimes and Newfoundland; Iceland & Greenland: Edge of the Arctic; in combination for travel between January 2023 — February 2024 and receive 20% off your second departure. Valid for new bookings made by April 30, 2023, subject to availability on select departures, not applicable on extensions or combinable with other offers. Call for details.
Complimentary Parka: Receive a free parka or jacket with both your Antarctica and Arctic departures. The options available to you and sizing can be found with your online documents.
Complimentary Bar Tab & Crew Gratuities: on all National Geographic Explorer, National Geographic Endurance, and National Geographic Resolution voyages, we will cover your crew gratuities and bar tab (Excepting certain super-premium brands of alcohol).
Ready for the adventure of a lifetime?