Expeditions to the polar regions with Lindblad Expeditions on board the National Geographic fleet offer some of the most exciting photographic opportunities on Earth. It's important to arrive with a sense of adventure and be prepared in advance. And remember, looking for images that tell the story of the expedition is one of the best ways to take your photography to the next level, no matter what camera you use.
All photos: Ralph Lee Hopkins
Tip #1: Protect Your Gear and Yourself
Expedition photography requires shooting in all kinds of weather, which often can yield unique and spectacular images. Dressing in layers, with a waterproof outer layer is key. Ship to Shore is a great place to start getting outfitted for a trip to Antarctica or the Arctic. Once you book a voyage with us, you'll also receive a helpful packing list that lays out the essentials. Plus, every guest aboard our polar expeditions receives a complimentary parka or jacket. It's also important to have a dry bag or backpack and a rain cover for your camera gear. You'll find a good selection at B&H Photo.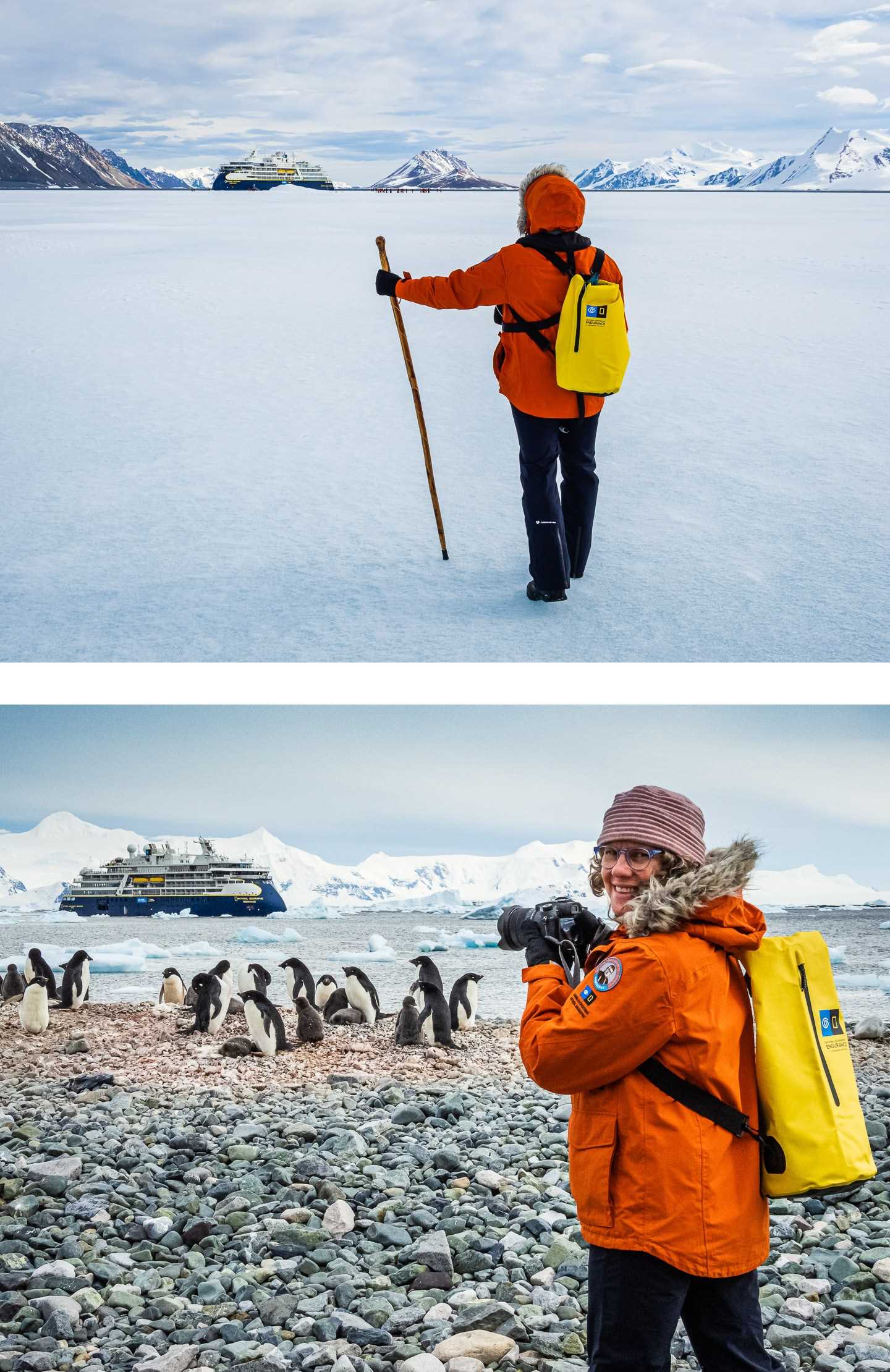 Tip #2: Embrace the Weather
Cold and wet conditions can take a toll on camera gear. Be sure to always pack and carry extra charged batteries, as they drain more quickly in cold conditions. Don't forget to have plenty of lens cloths or microfiber towels tucked away for wiping off moisture, and lens hoods to help protect the front lens element from the weather. To keep your fingers warm, windproof gloves or flip mittens with a set of HotHands hand warmers tucked inside are the way to go.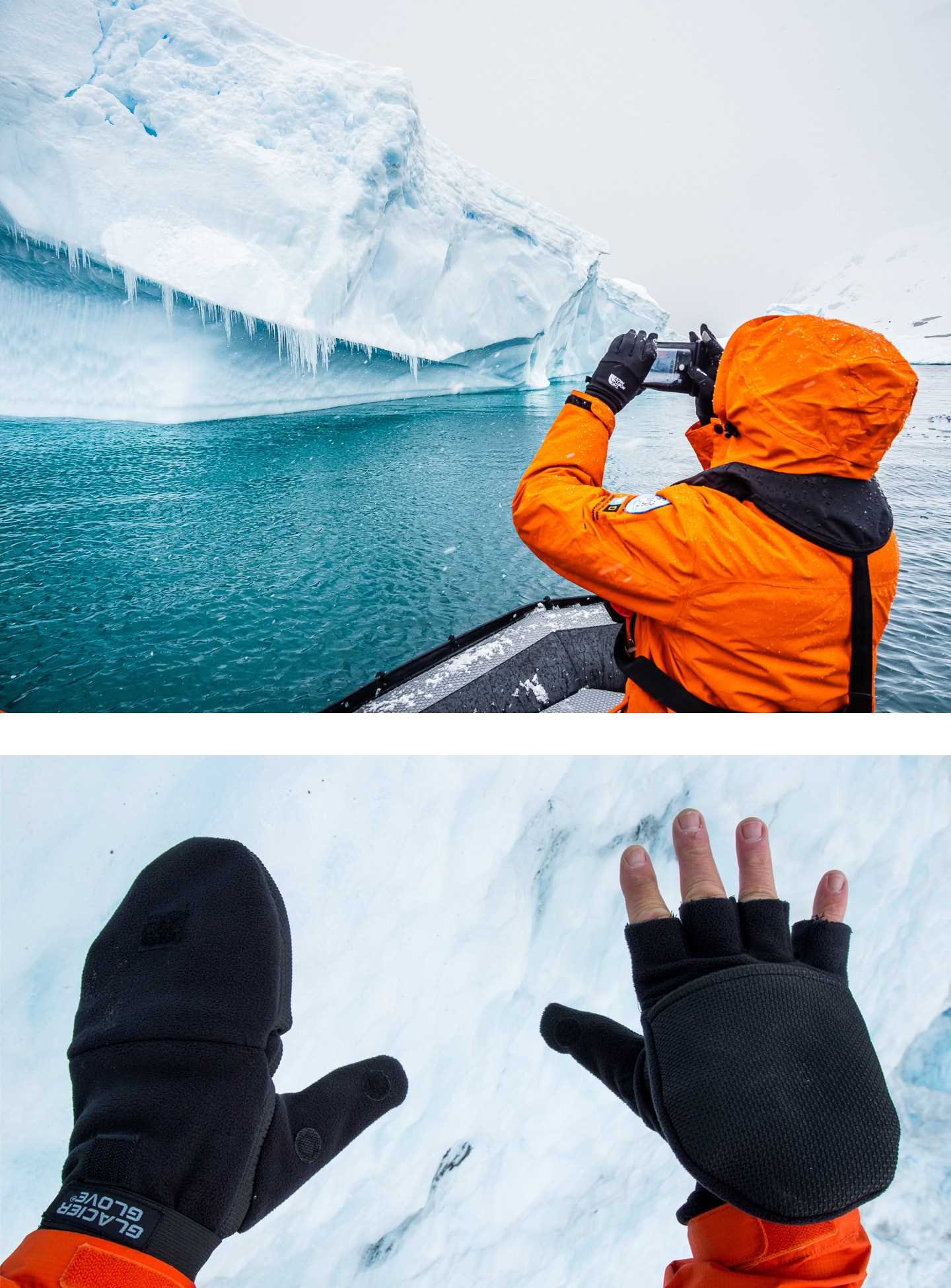 Tip #3: Photographing a White World
Photographing scenes with snow and ice requires knowing how to adjust exposure compensation (+/- dial or button). It sounds counterintuitive, but cameras tend to under-expose what is white and bright, thinking it should be gray. To avoid gray snow and ice, remember to "add light to light," adjusting exposure on the plus (+) side, to fool your camera to keep the whites, white. On a Lindblad-National Geographic expedition, you'll travel alongside certified photo instructors who will be at your side to help with camera settings like this.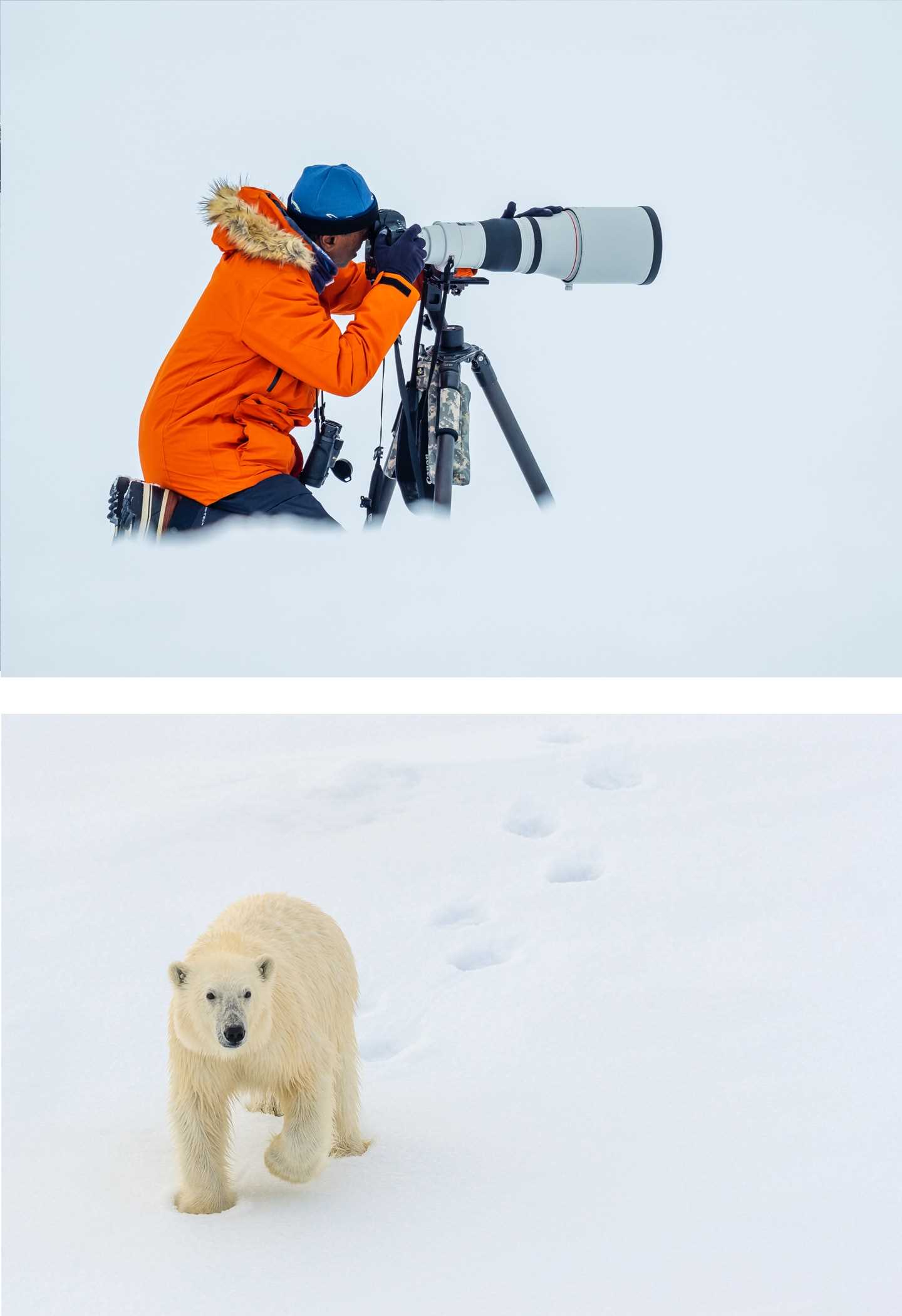 Tip #4: Be Ready for Action
Capturing wildlife behavior and action is perhaps the most challenging aspect of photographing an expedition. Whether it's a whale breaching in the distance, a polar bear jumping between ice floes, or penguins coming ashore through the surf, anticipating the action and being ready with camera engaged is the key. You can increase the odds of success by setting the camera to burst mode to capture multiple frames at a fast shutter speed, then pre-focusing where the action is going to happen.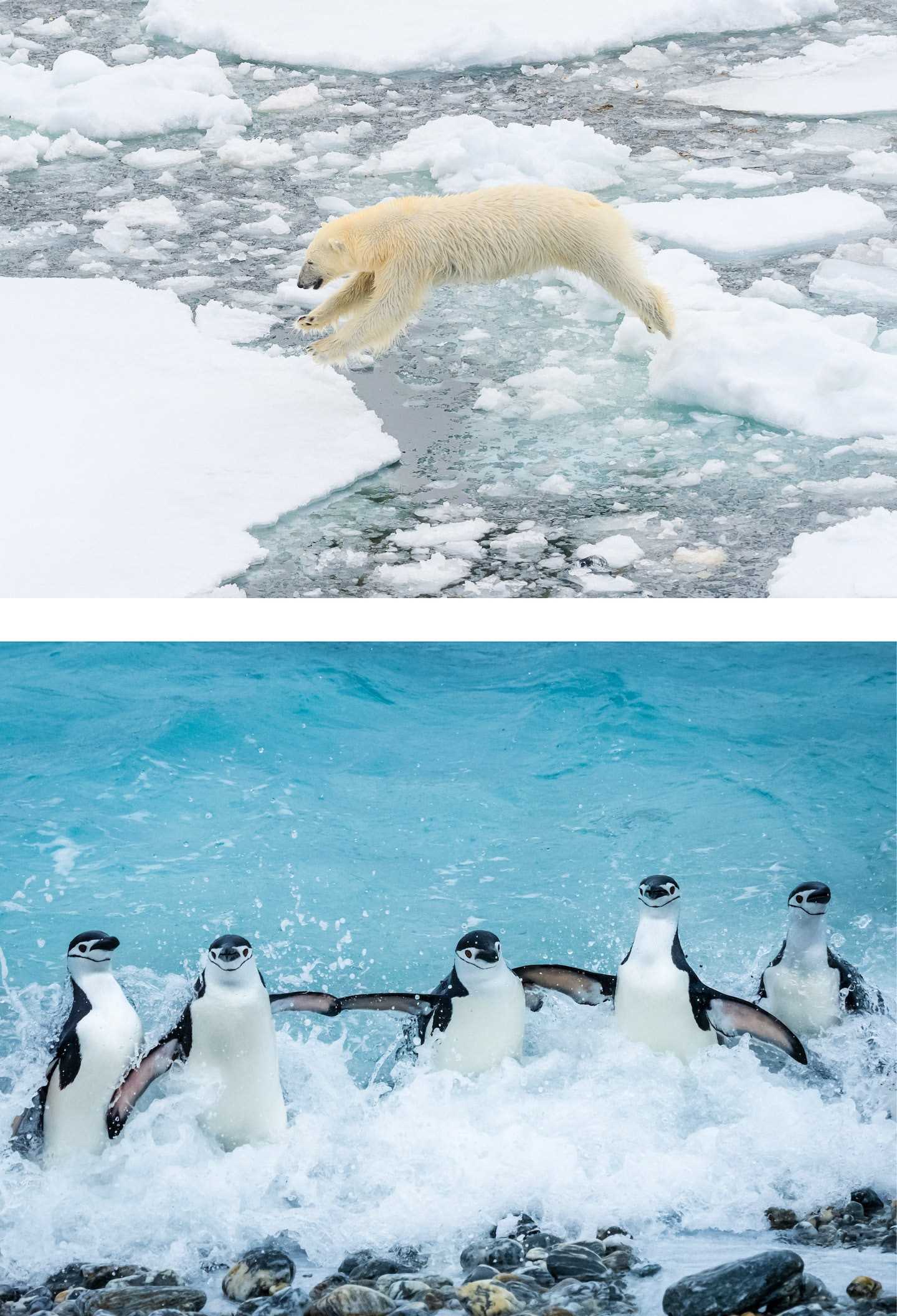 Tip #5: Include Elements of Scale
Including elements of scale, like a well-placed boat or well-dressed traveler can help your images have more impact. For example, Antarctica is about ice. Including the ship and a Zodiac in the scene helps show the immense scale of the icebergs. Telling the story of your expedition starts with a sense-of-place image that captures the essence of the destination.