To venture to Costa Rica is to witness a land where tropical wilderness still reigns above all else. Cool, misty cloud forests shelter an abundance of monkeys and toucans. Macaws and sloths can be spotted in lush jungle canopies, volcanoes tower over fertile lowlands, and remote shores give way to vibrant seas teeming with marine creatures. There are two coasts, and when you add the opportunity to experience one of the world's greatest feats of engineering—the Panama Canal—it might be hard to choose your adventure from our array of exciting expedition options. Here we break down four ways to discover the wonders of this biodiverse region. Get Inspired By Photos, Videos, Webinars, Stories, And Exclusive Offers. Sign Up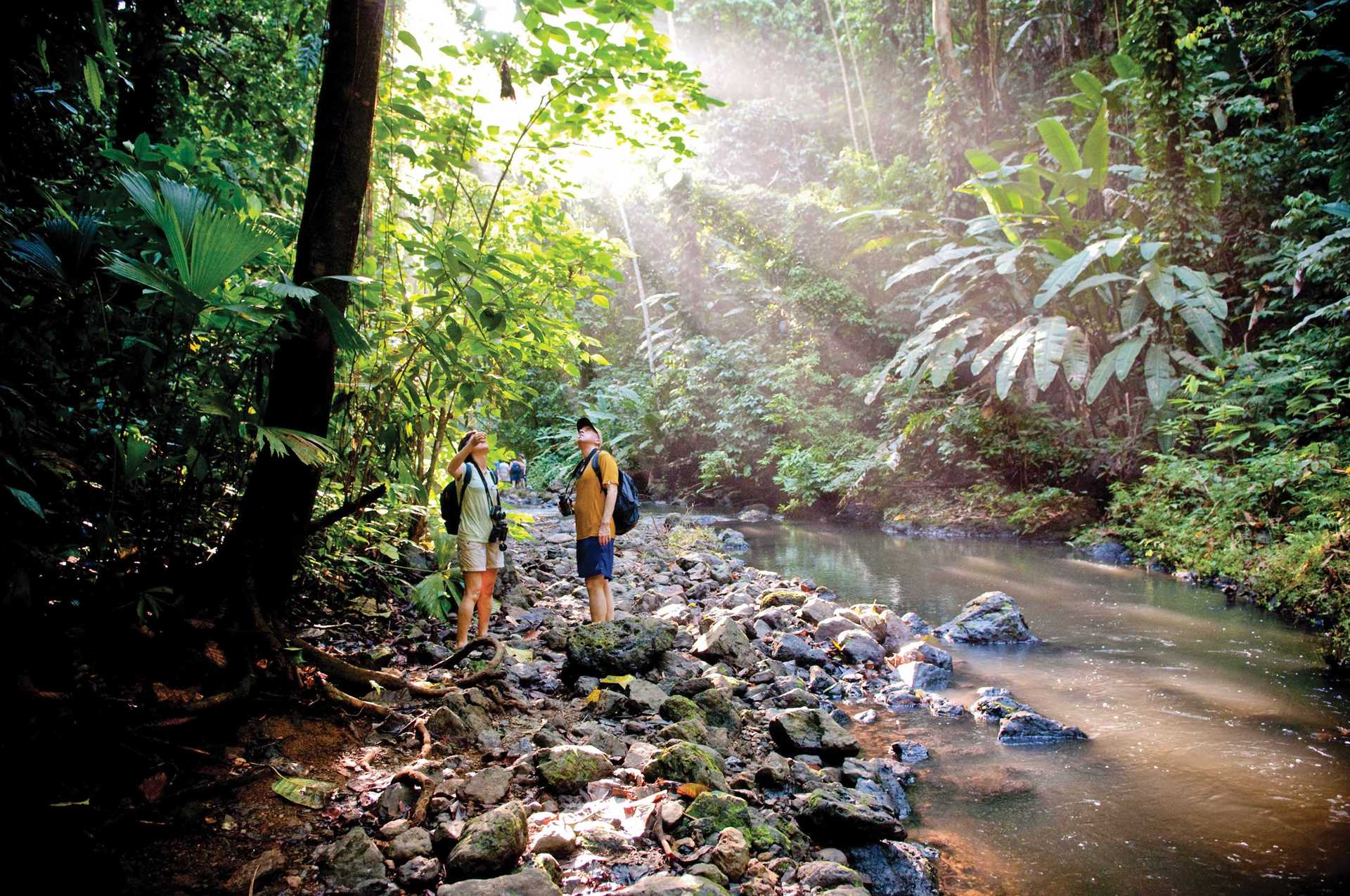 1. A perfect introduction to Costa Rica, plus a canal transit
Over eight incredible days, explore the remote rainforests and idyllic islands off the Pacific Coast of Costa Rica and Panama. Opt to snorkel, kayak, or take a dip in a waterfall pool, far from any inhabited places. Look for parakeets and tanagers, agoutis, and several species of monkeys and sea turtles, and also participate in sea turtle rehabilitation at the Latin American Sea Turtles Association on the Osa Peninsula, We also have special permission to visit the Smithsonian Tropical Research Institute and to experience the Panama Canal in a way few ever get to, by day and lit up by night.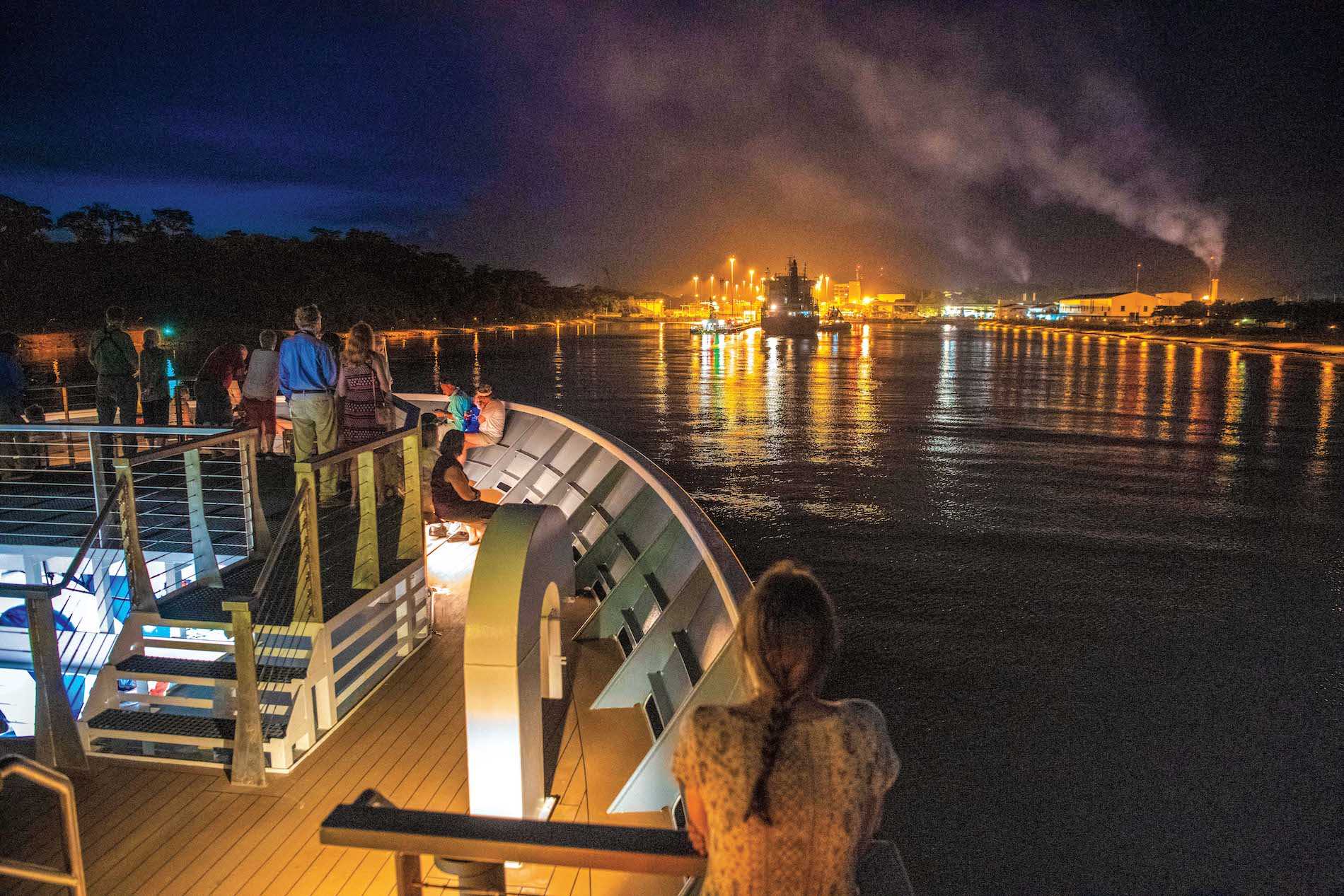 2. An ideal first-time itinerary for avid birders
Costa Rica's Cloud Forest through the Panama Canal
To begin, spend three days and two nights off the ship discovering the stunning biodiversity of the mist-shrouded Monteverde Cloud Forest, in Costa Rica's rugged interior. Get a bird's-eye perspective as you walk suspension bridgesfor up-close views of hummingbirds and, if luck is on our side, resplendent quetzals in one of the world's most celebrated locations for bird watching. Then board the National Geographic Quest and continue on to explore wildlife-filled coastal rainforests and coral reefs, including an exciting Panama Canal transit, on this 11-day expedition that provides opportunities for spotting exotic birds like parrots, toucans, and white-throated magpie-jays.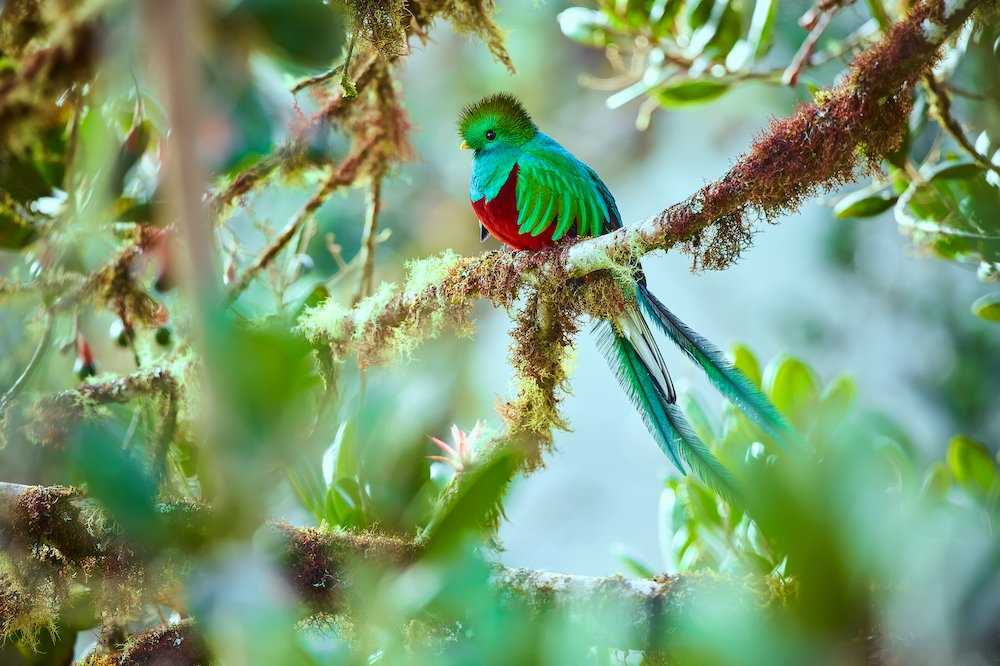 3. Experience diverse landscapes in less time
Wild Guanacaste & Monteverde: Costa Rica's Mangroves, Mists & Mountains
Over the course of nine days, spend three days inland in Monteverde's mountain cloud forest discovering an incredible array of birds, butterflies, monkeys, and orchids. Then board the National Geographic Quest to explore Guanacaste's remarkable volcanic landscapes like bubbling mudpots and steaming fumaroles; wildlife-rich jungles, and pristine beaches. From a rare tropical dry forest to lush mangroves and coral reefs, Guanacaste has many ecosystems with diverse wildlife. Plus, like the American West, this fascinating region has a heritage of cattle ranches and cowboys.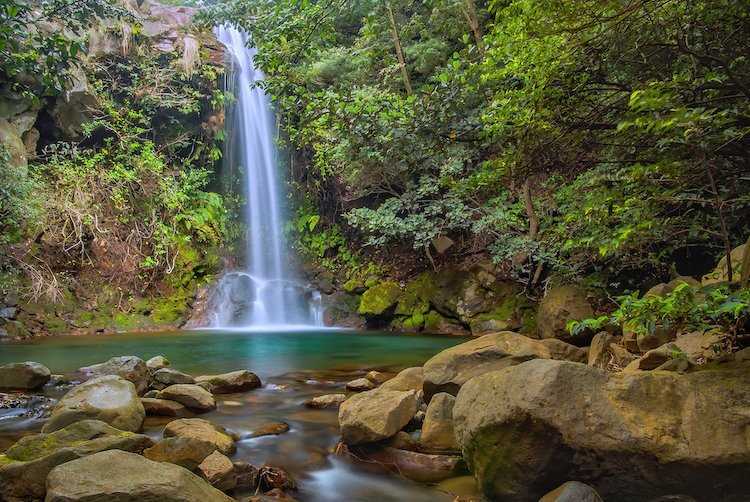 4. An active expedition in a compact timeframe
Wild Costa Rica Escape: Exploring Guanacaste's Natural Wonders
Guests who want to experience Costa Rica's wild places in a short timeframe and who especially enjoy water-based exploration should consider this six-day option. In extraordinary protected habitats like the Guanacaste Conservation Area, you'll kayak, Zodiac, or go on foot, on the lookout for parakeets, motmots, and with luck, northern tamandua anteaters. Glide through the peaceful stillness of a mangrove forest, home to white ibis and crocodiles. Hike to an idyllic waterfall in the volcanic landscapes of Rincón de la Vieja National Park, and swim off Isla Tortuga, possibly with manta rays and angelfish. There are also opportunities to horseback ride and to zipline over the forest canopy, adding to this memorable getaway.