"There was a palpable excitement among guests, field staff, and the crew as the National Geographic Orion got underway from Papeete, Tahiti on its first voyage after being furloughed for so long during the pandemic," recalls Certified Photo Instructor Andrew Peacock.

This was Peacock's first trip to French Polynesia and as a photographer he was immediately drawn to the beauty and strong vibrant colors of the land and seascape. "I was also keen to learn more firsthand about the unique Polynesian culture as we explored small villages on remote atolls," he says. "These landings were a real highlight for me personally. The people we met were delighted to receive visitors again after all this time." Get Inspired By Photos, Videos, Webinars, Stories, And Exclusive Offers. Sign Up

Our long-awaited return to the region this past April included abundant encounters with marine life, idyllic afternoons on pristine white beaches, and even a dazzling rainbow to celebrate the occasion. Here, Peacock shares his immersive images which captured these recent moments aboard the National Geographic Orion.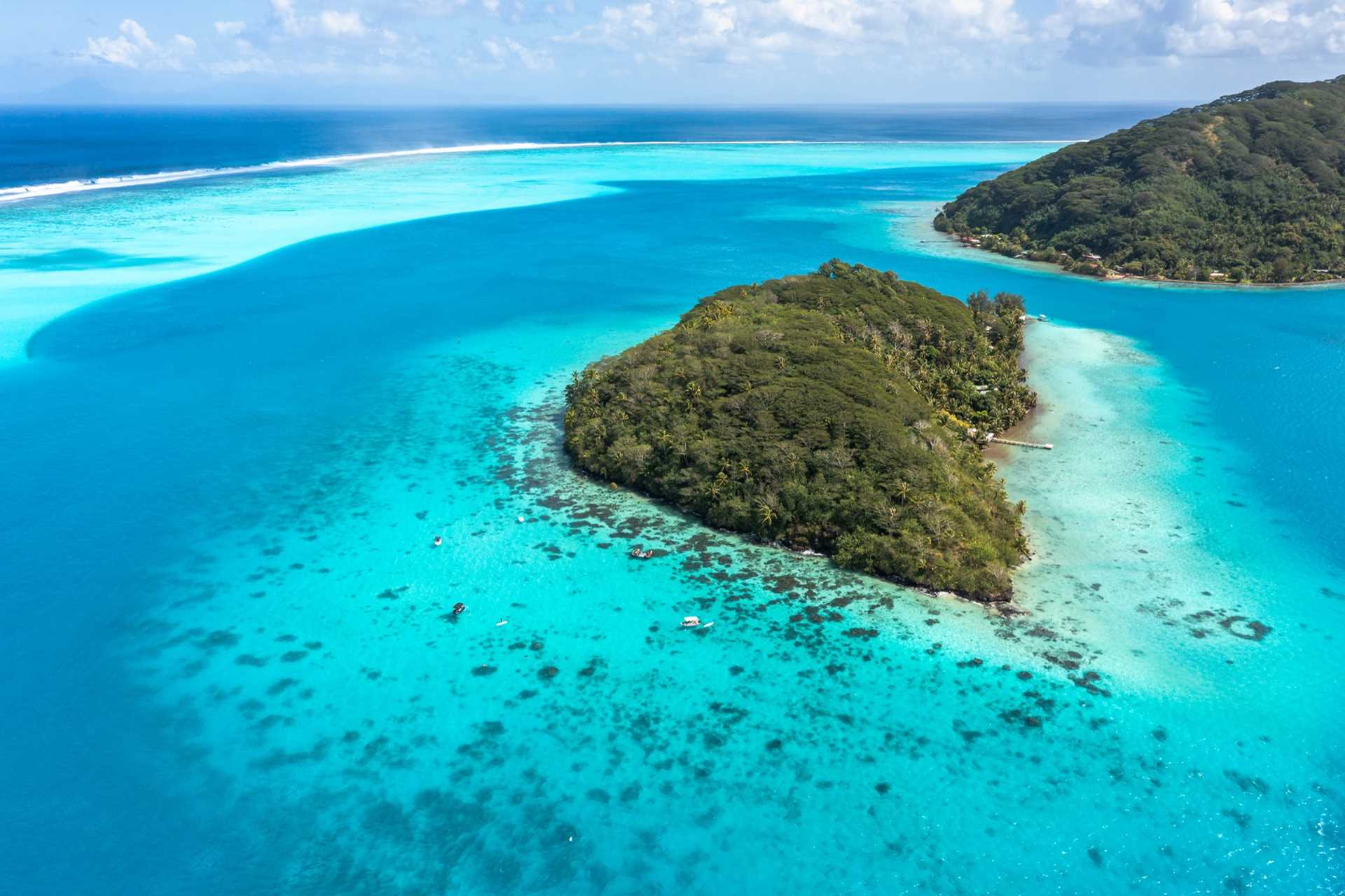 Nothing can quite prepare you for Polynesia's painterly array of blues, from soft aqua to vivid turquoise. This aerial view, taken at a snorkeling location near the island of Huahine, offers an inviting preview of the otherworldly seascapes.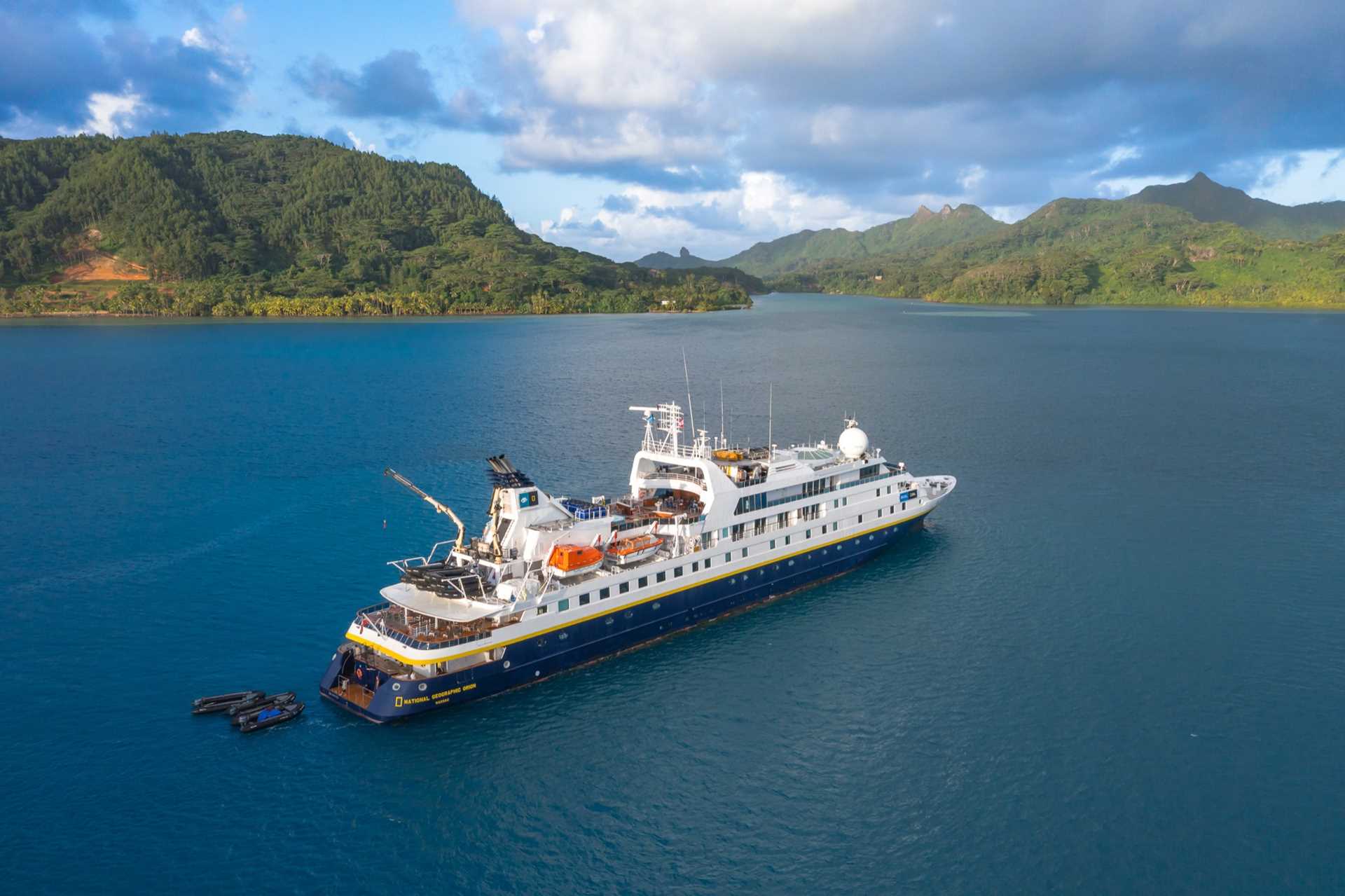 The National Geographic Orion looked right at home in Port Bourayne at Huahine. Zodiacs were waiting to shuttle guests ashore this lesser-known island where they discovered a small but riveting historical museum, fascinating archeological sites, lush landscapes, and Huahine's sacred blue-eyed eels.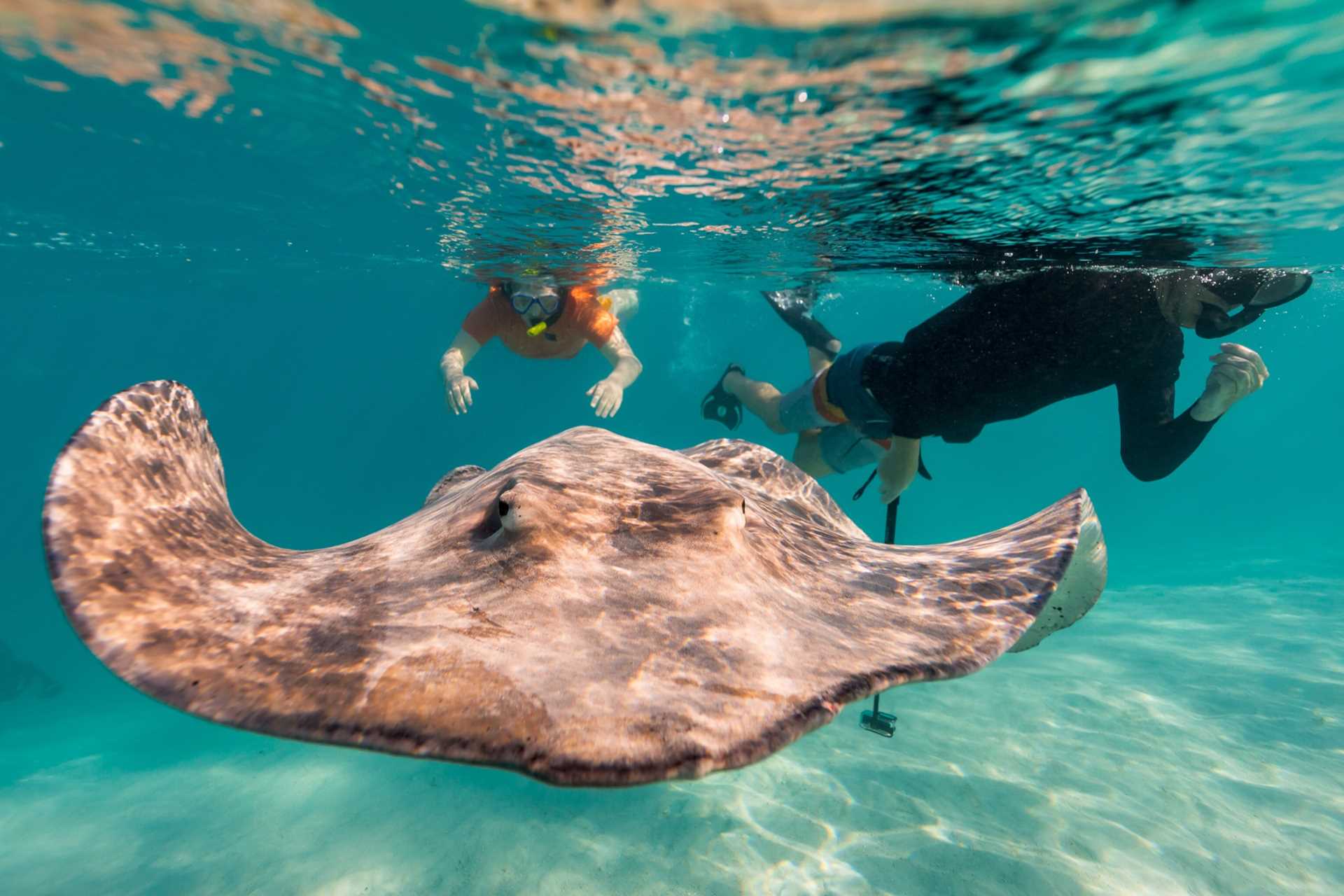 Snorkeling with rays is just one of many exhilarating experiences to look forward to on a voyage in French Polynesia. Guests got a close look here at a pink whipray in the waters of Mo'orea. These inquisitive and gentle rays inhabit the region's lagoons, sandy flats, and coral reefs.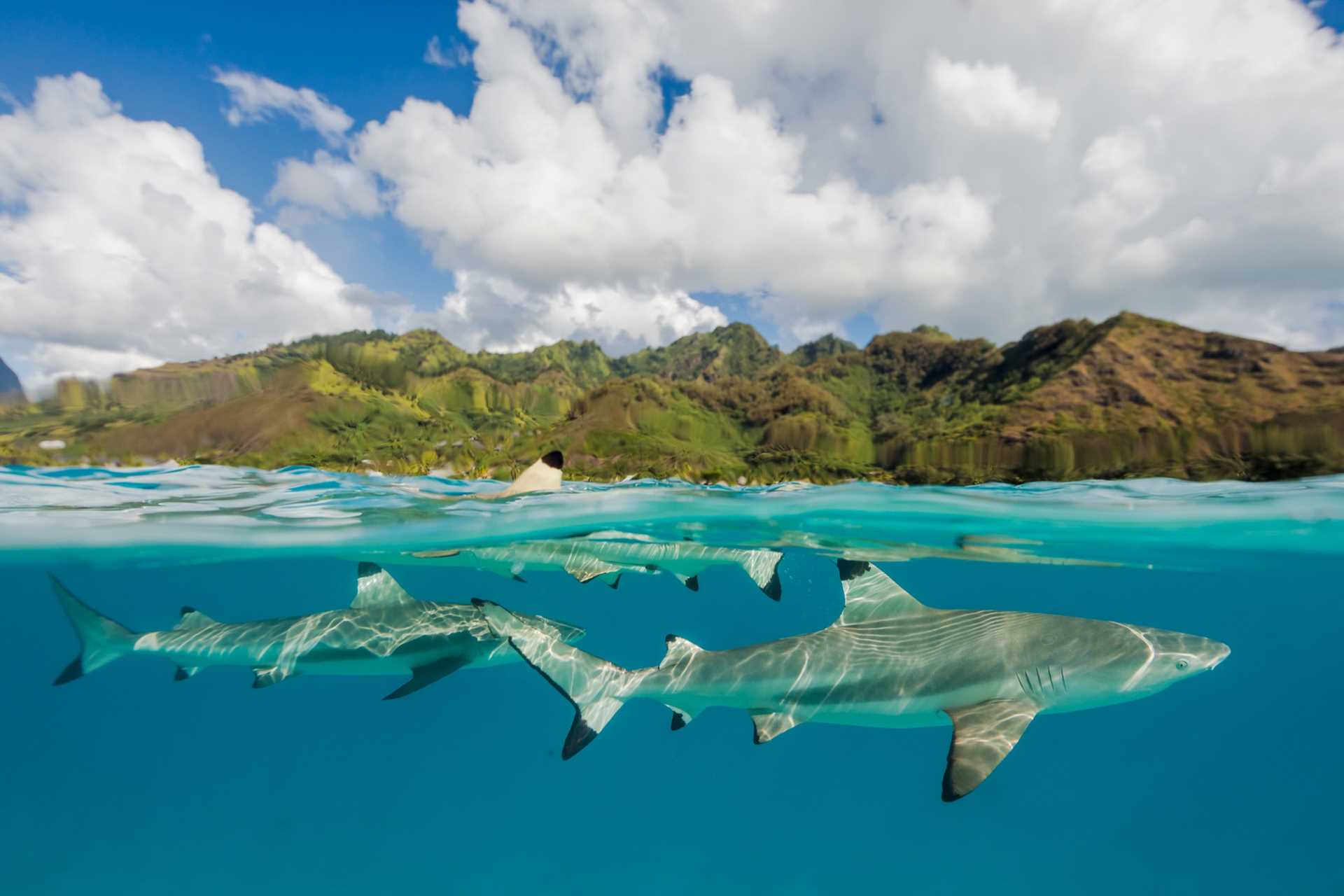 Another thrill for snorkelers or divers: spotting black tip reef sharks. This species is found in shallow marine waters around coral reefs. This group was photographed off the shore near the island of Mo'orea. Although the idea of being in close proximity to sharks might seem daunting, the reef sharks found in Polynesia don't pose a threat due to their small size.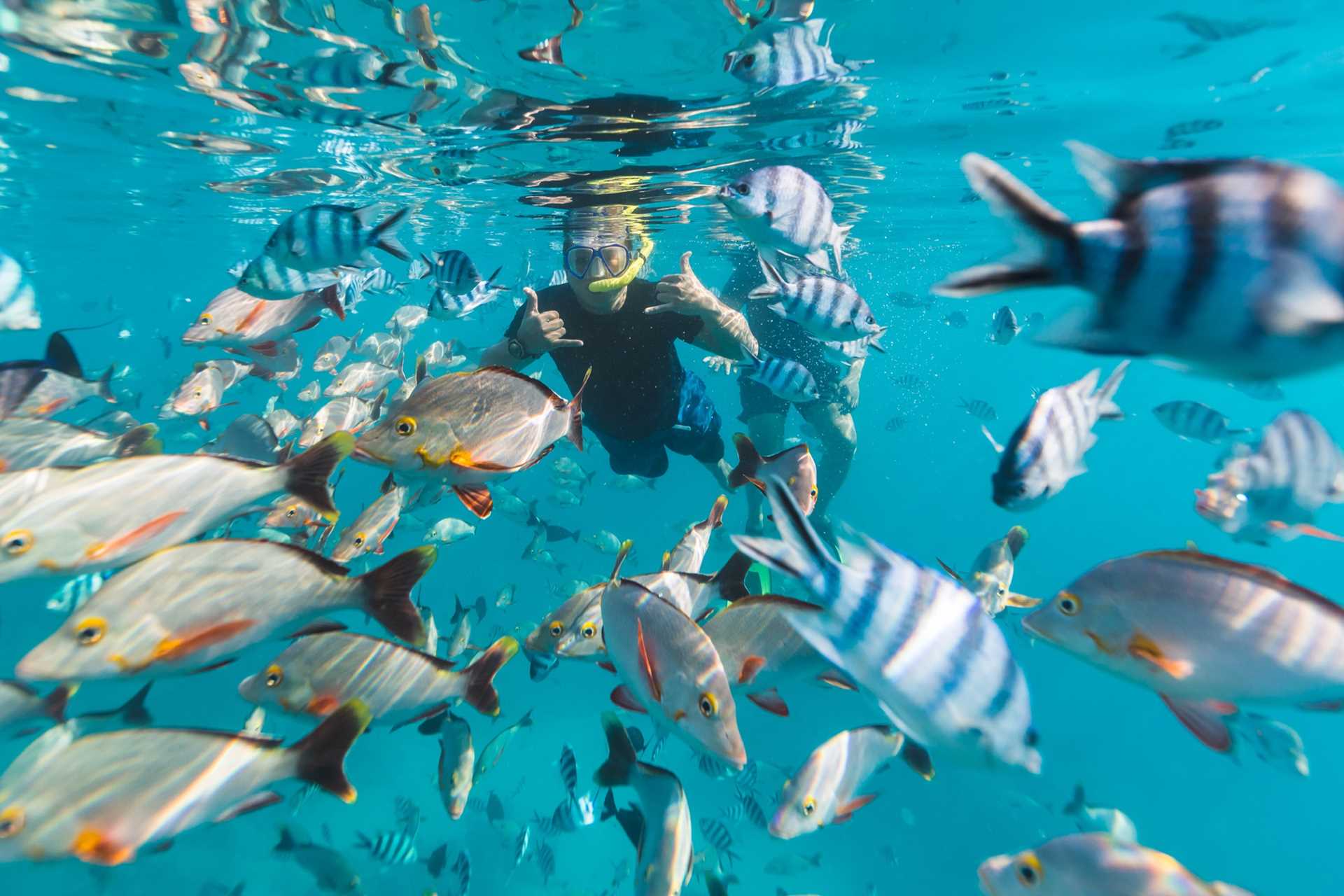 A highlight of many of our itineraires, the "Aquarium" in Rangiroa is teeming with marine life. This spectacular snorkel spot is like jumping into your own personal fishtank. Ricky, a bartender aboard National Geographic Orion, took a break to meet some of the locals and Peacock captured the moment. "It was great fun to see some of our hardworking crew find time to get off the ship and go snorkeling with us," says Peacock. "They absolutely loved it!"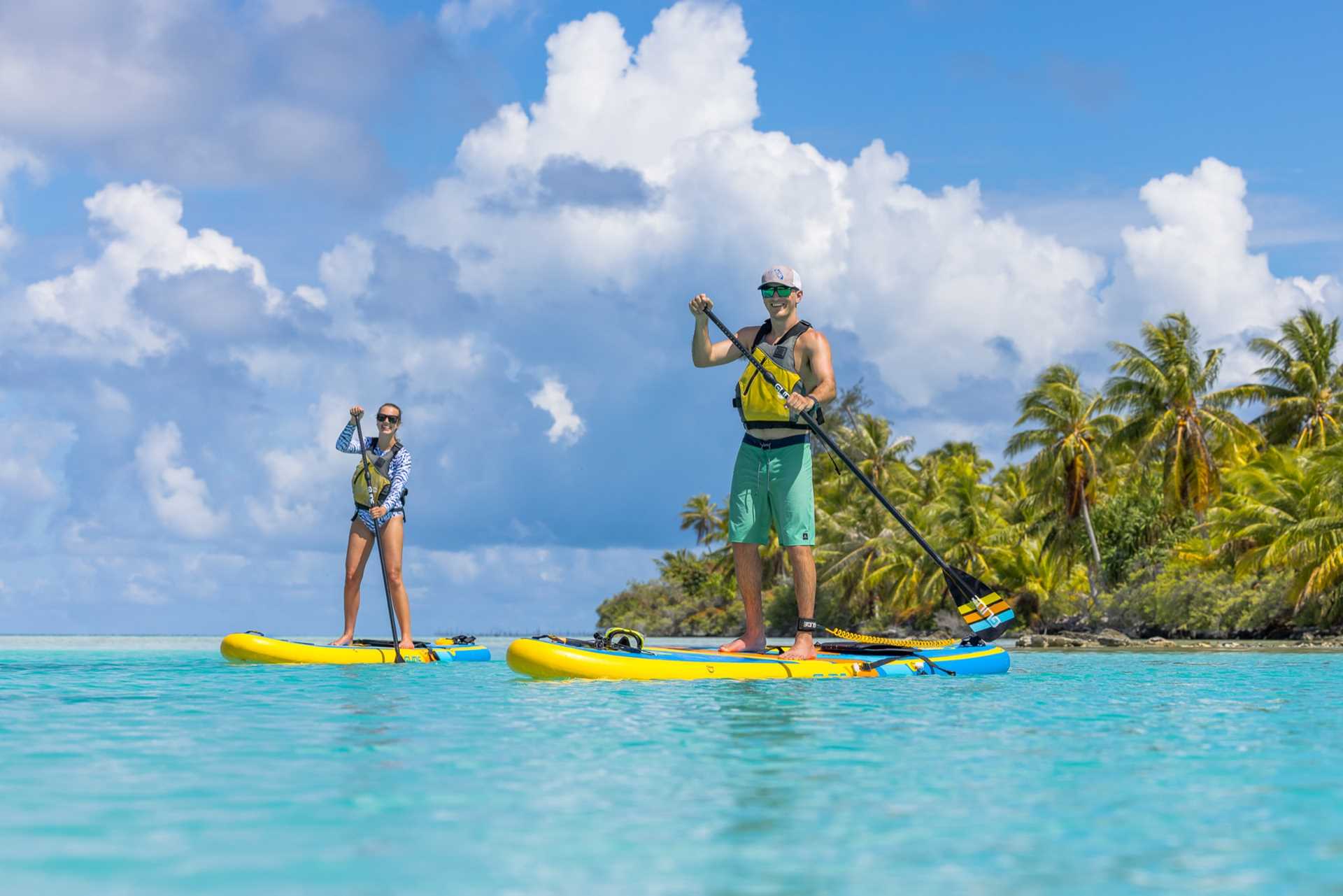 The National Geographic Orion is equipped with a roster of expedition tools, including a fleet of stand-up paddleboards. With calm, crystal-clear water like here at Rangiroa's 'Green Lagoon,' French Polynesia is an ideal place for a paddle, even for novices new to the sport.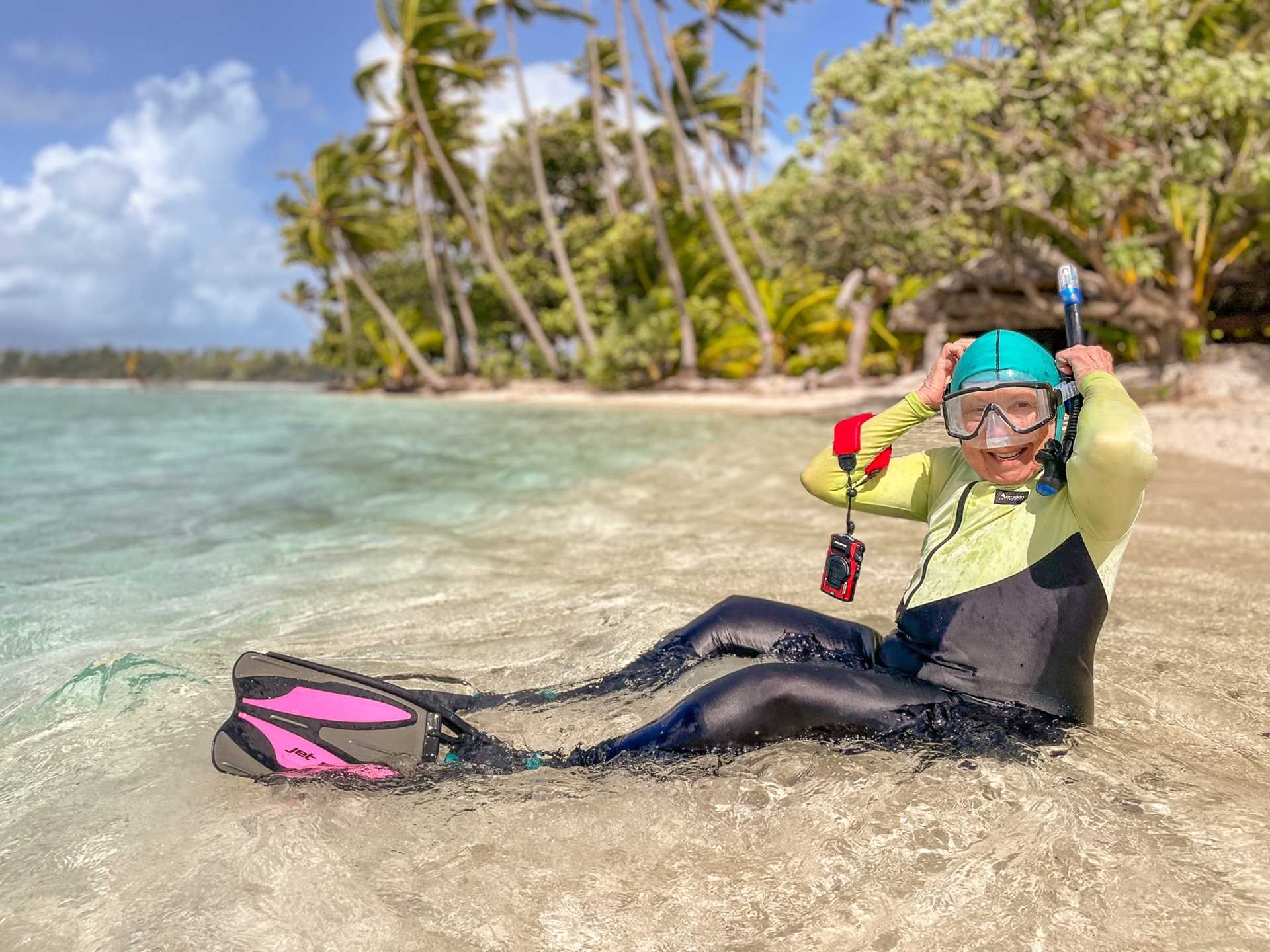 The ship is also outfitted with complete snorkel gear that is yours to use for the duration of each voyage. There are opportunities to snorkel right off the beach like this enthusiastic guest was preparing to do at Taha'a; or consider trying a drift snorkel in deeper water for panoramic views of Polynesia's technicolor undersea.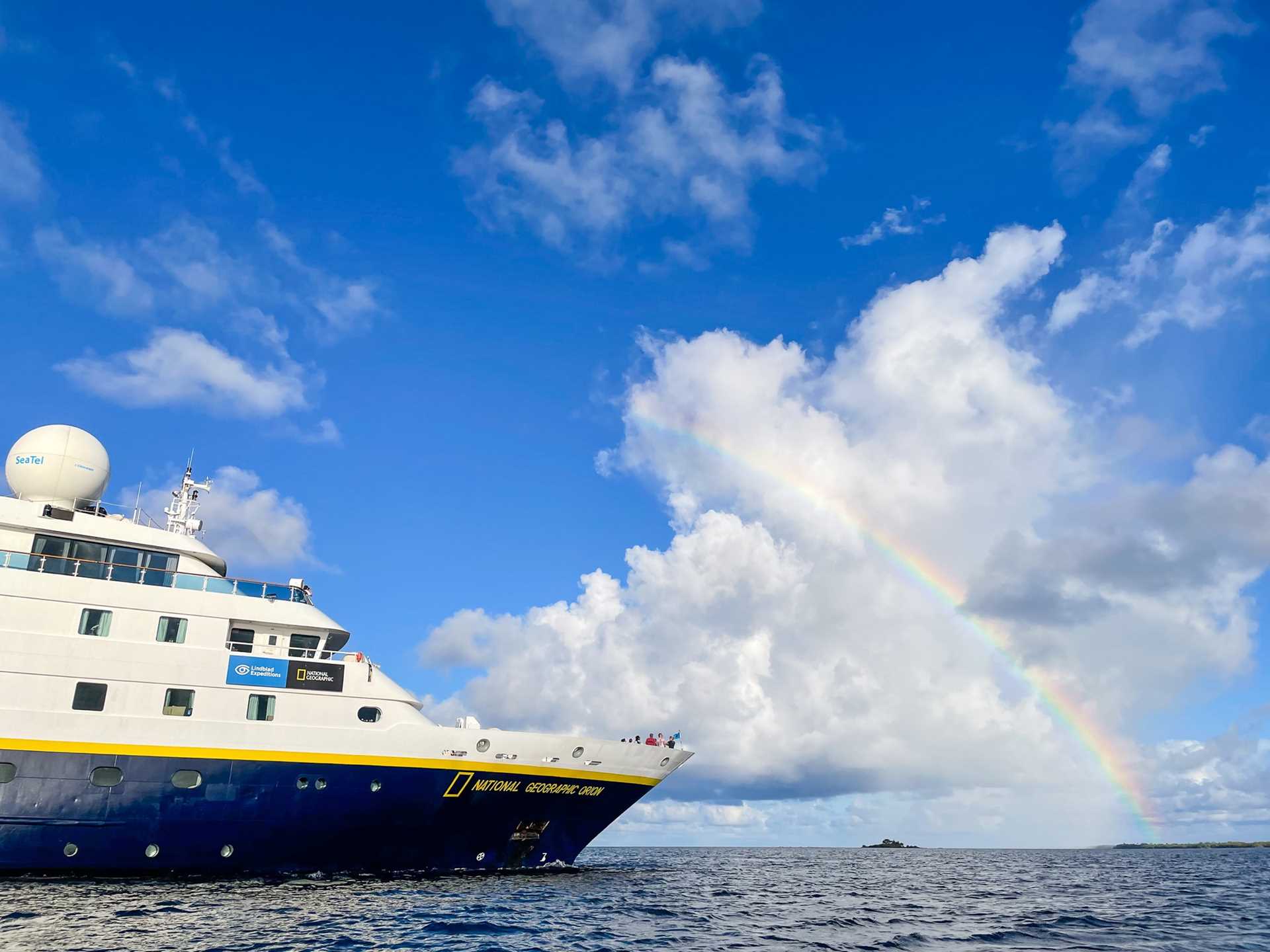 An afternoon sailing in the lagoon at Rangiroa gifted our guests with this incredible photo opportunity. With help from onboard Certified Photo Instructors like Peacock, you'll be able to capture your own photos of a lifetime.

Learn more about Expedition Photography.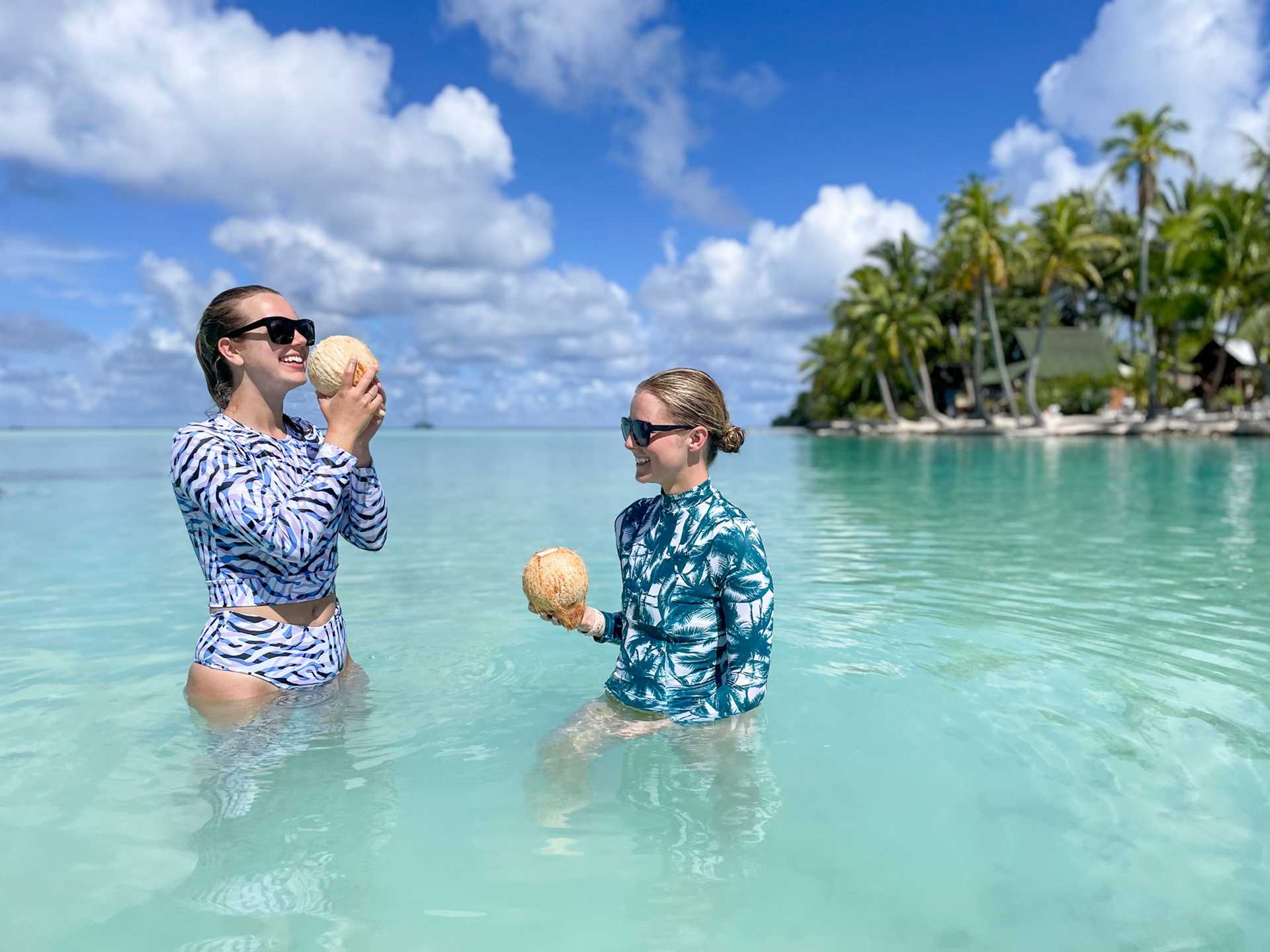 It's hard to decide which is more refreshing, taking a dip in the beautiful 'Green Lagoon' in Rangiroa or sipping on water from freshly cut coconuts. These relaxed and happy guests chose to do both.