Overview
Born in the cold waters of Patagonia, National Geographic Endeavour II was built for heavy seas. Now, permanently stationed in Galápagos, she comfortably sails the Equator.
A floor-to-ceiling rebuild when she repositioned to the tropics meant she could be crafted to perfectly accommodate the Lindblad style of travel. Where she previously carried 136 passengers, she now accommodates just 96 guests in 52 thoughtfully appointed cabins. She is exceptionally nimble and maneuverable, with a shallow draft to get up close, great viewing from all public spaces, an expansive open-air observation deck, large windows in cabins and suites, and state-of-the-art tools for exploration including a glass-bottom boat, underwater cameras, video microscope, plus kayaks and stand-up paddleboards.
She replaced the beloved National Geographic Endeavour, which donated much of her artwork and her great spirit of camaraderie. Guests have described being aboard National Geographic Endeavour II as feeling like a cross between a grand floating hotel and scientific research vessel. She is beyond comfortable, and welcoming to solos, groups, and kids of all ages, and equipped for the up-close and personal explorations that makes Galapagos the trip of a lifetime.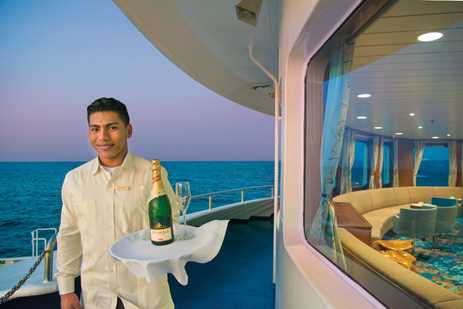 The Details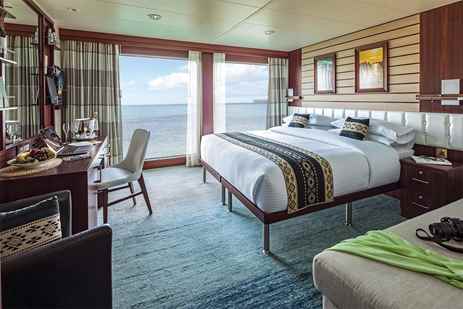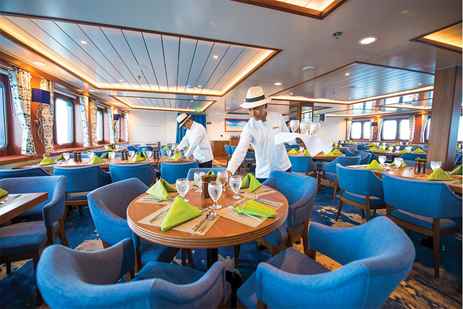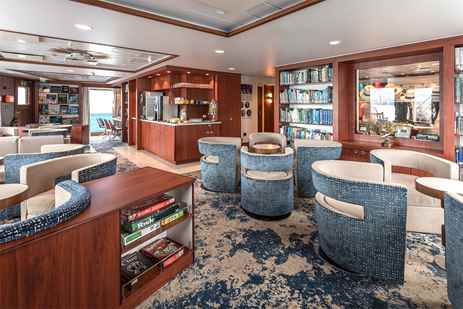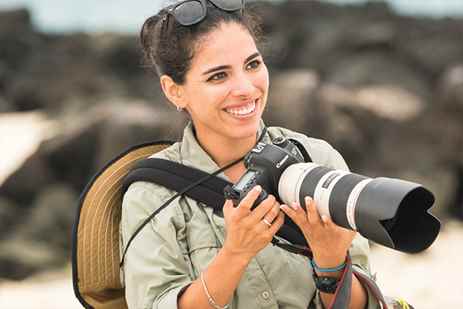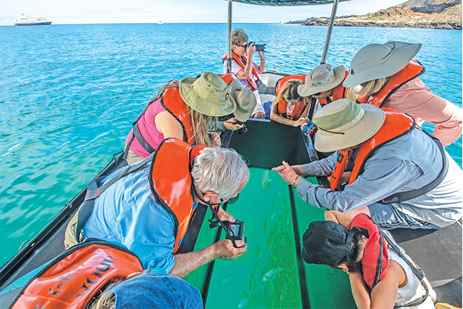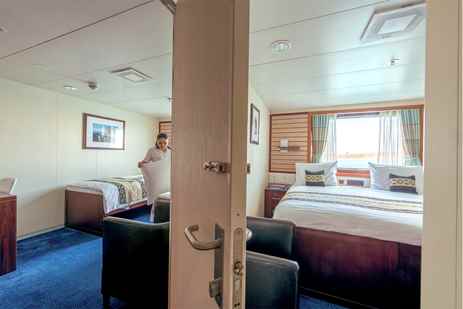 52 outside cabins
All feature ocean views, private facilities, climate controls, and hair dryers, plus Ethernet, Wi-Fi connections and USB ports for mobile devices. Choose from suites on two decks, plus connecting cabins and triples are available for families and friends.
(2) National Geographic Endeavour II Itineraries