Veterans Save 20% on Select Voyages
This November, during National Veteran and Military Families Month, we celebrate the honorable service members of the United States armed forces with a special offer on select expedition cruises to destinations rich in military history. When active and veteran military members book one of the below expeditions before November 30, 2022, they will save 20% off the cost of the voyage.
Encounter World War II relics and shipwrecks on remote South Pacific isles, delve into post-war peace efforts on a journey to Japan, or trace the events of D-Day across Normandy's beaches and bluffs. Historians and local experts join us in these historic places, providing insights into the fascinating military sites and artifacts we explore.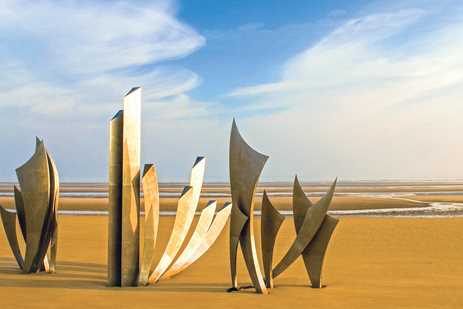 South Pacific and Indonesia
Stories
The D-Day Beaches and Beyond: Exploring Essential World War II Sights
On our North Sea voyage, retrace the events of D-Day and visit some of World War II's most pivotal sites alongside a military historian.
read more
Secrets & Stories of England's Dover Castle
Perched high on the celebrated white cliffs in Kent, England, Dover Castle houses over nine centuries of history—from the Roman times to the Cold War.
read more
Guest Spotlight: A Poignant Return to Attu in the Aleutian Islands
Navy vet Neil O'Connor was a guest aboard National Geographic Orion in 2019. Here is the story of this 91 year old's poignant return to the island of Attu in the Aluetian Islands chain.
read more
Terms and Conditions
Valid for new bookings only for active duty military and veterans, on select 2023 departures, subject to availability, not applicable on extensions, and may not be combined with other offers. Call for details.