Sign up to receive thrilling stories from the Galápagos and travel inspiration from the most amazing places on the planet.
Subscribe
Explore the Galápagos with Lindblad Expeditions-National Geographic
Amazing, enchanting, and wonderfully wild—no other corner of the world delivers the kind of exhilarating encounters Galápagos can. Walk amidst marine iguanas, frigatebirds, blue-footed boobies, and more—all unfazed by your presence. Plus, explore the sea by Zodiac, paddleboard, and kayak, and snorkel in rich waters teeming with fish, sea turtles, penguins, and curious sea lions. Travel with Lindblad Expeditions-National Geographic, and our 50+ years of experience guarantees you exciting opportunities every day.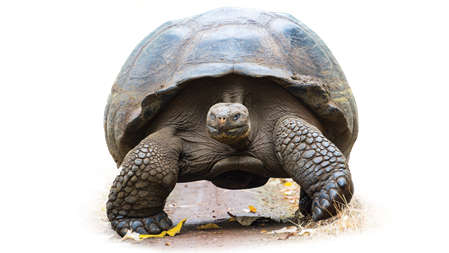 Galápagos Expedition Stories
National Geographic: Find Why Our Alliance Means a Richer Travel Experience for You
Lindblad Expeditions-National Geographic have joined forces to further inspire the world through expedition travel. Our collaboration in exploration, research, technology, and conservation provides extraordinary travel experiences and disseminates geographic knowledge around the globe.
Read more
Galápagos Wildlife Behaviors Decoded
Galápagos wildlife is legendary for its lack of fear. You can stand mere feet from all kinds of interesting creatures—including some endemic ones found only on these islands—and carefully contemplate their fascinating daily behaviors.
Read More
What's A Day Like—In Galápagos?
Galápagos is like no other place on Earth. And being on expedition is unlike any other kind of travel. So, what does it mean to be 'on expedition,' when no two days are alike? Here's a look at the unique shape a given day might take.
Read more
Lindblad Expeditions: Partner in Conservation
Along with our guests, we've raised more than $7.8 million dollars that has gone directly to supporting on-the-ground conservation projects in the Galápagos Islands.
Traveling to the Galápagos Islands: What You Need to Know
Travel to the Galápagos is on! Here are some things you might be wondering about visiting the most interesting islands in the world.
read more