Award-winning writer Fran Golden has been traveling to Alaska since the mid-1990s, and has visited in all seasons. She is so obsessed with all that she has seen and experienced in the 49th state she recently co-wrote the book 100 Things To Do In Alaska Before You Die (Reedy Press).


What should first-timer visitors know about Alaska?

It's big. It's exciting. You will see and experience things you have never before encountered, finding yourself surrounded by vast wilderness, spotting a black or brown bear digging for clams or fishing for salmon, or watching a house-sized chunk of ice thunderously fall into the sea from a massive, blue-tinged glacier. You will meet fascinating people, full of life, and thriving in remote towns. It will capture your heart. I will tell you upfront that a week or two is never enough time in Alaska. The state has 54 million acres of national parkland alone. There's a reason I keep going back year after year.

Why does it make sense to do a small ship cruise in Alaska?

You need to keep in mind that Alaska is a challenge in terms of getting around. On a small ship you will be visiting places not accessible by car, and in some cases not even accessible by plane. Small ships, such as those of Lindblad Expeditions, go deeper than most Alaskans even venture such as the remote southcentral coastline. You will be close to the waterline as you view islands covered in rainforest, rugged coastline, snow-capped peaks and breathtaking tidewater glaciers such as those in Prince William Sound and on the Kenai Peninsula. The wilderness is both vast and fascinating—especially on a small ship.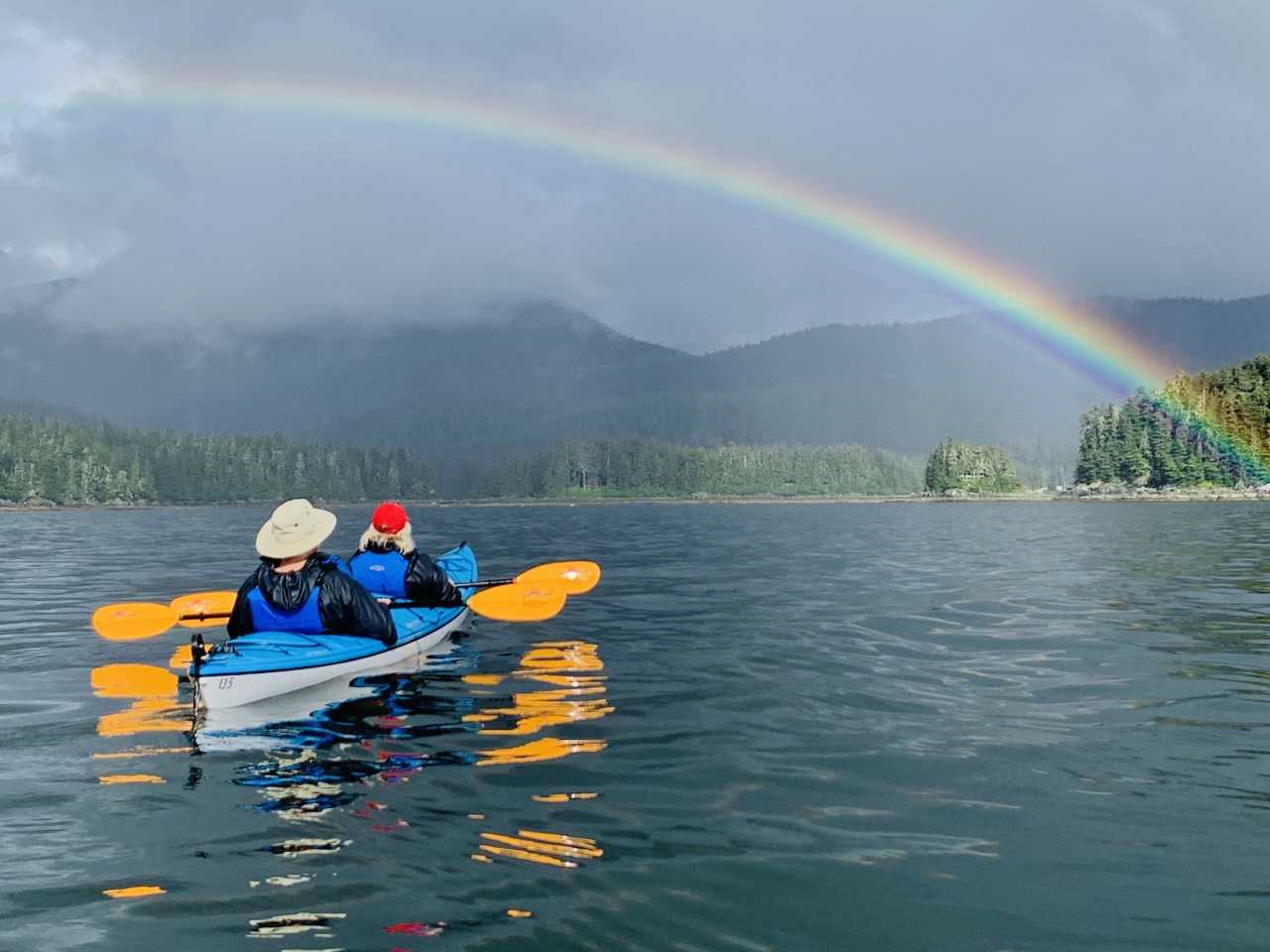 Do you have "favorite" Alaska experiences?

Alaska is about experiences, and every time I visit I have a new one, so it is hard to narrow it down. My co-writer Midgi Moore, who runs Juneau Food Tours, would say eating King crab and wild Alaska salmon, which are delicious pursuits, or observing orcas, humpbacks, and other whales. For me, it's about being outdoors. I love kayaking. When you kayak in Alaska it's not uncommon to find yourself with a glacier in view, whales in the distance, a seal popping its head up to say hi, and bald eagles flying overhead. Another obsession for me is snorkeling in Alaska. Yes, the water is chilly (I usually wear a wetsuit). Under the surface, the sea is surprisingly colorful, with creatures such as large purple and red starfish, and bright orange and green sea anemone.

Are there particular experiences you would recommend for multi-generational families?

There are so many, such as kayaking and hiking. Being on a ship while spotting wildlife and glaciers is thrilling for all ages. Among attractions, I would recommend the Alaska SeaLife Center, an award-winning marine research facility and aquarium in Seward that has a large touch tank and areas to observe marine life, as well as unusual small group experiences such as sea lion training sessions (for age 13 and up). The Alaska Raptor Center in Sitka is a great place to see and learn about rehabilitated birds of prey. Other memorable Alaska experiences children may particularly enjoy include trying their hand at gold-panning. Finding a few shiny flakes is thrilling for youngsters.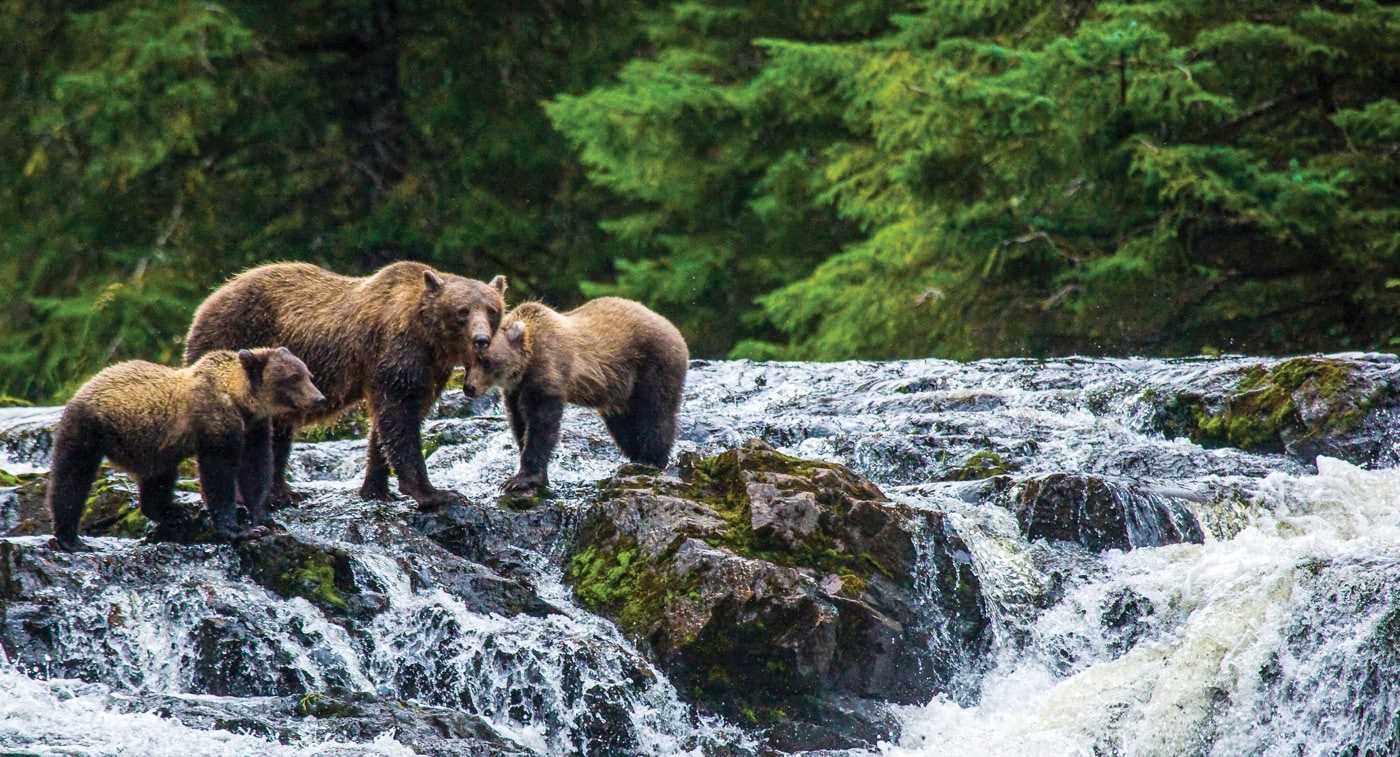 Have you ever seen a bear?

Nearly everyone in Alaska has a bear story and I have them too, including being on a small ship and seeing a mother brown bear and her cub walking along a shoreline. Chichagof Island has the highest concentration of bears per square mile of any place on Earth, while Admiralty Island has the highest density of brown bears in all of North America so your chances of seeing a bear in these spots are pretty darn good.


What is a good way to meet locals in Alaska?

I am glad you asked that because some of my best Alaska travel memories are encounters with locals—such as the Tlingit master totem pole carver working at the Sitka National Historic Park, who detailed his life's goal of sharing tradition; or the fisherman who told me a whopper of a fish tale, which of course involved a whopper of a fish. For people-meeting purposes my trips always include a stop at a dive bar. One of my favorites is Kito's Kave, a fishermen's (and women's) hangout in the remote Norwegian-heritage town of Petersburg. Check out the historic photos on the wall including one of movie star John Wayne, who sailed to Petersburg in 1967. If you are not a bar type, head to a local restaurant. Most are owned by local families, and you'll get stories along with your meal. Remember, these are people who may have decided to live in a place that is dark and cold more than half the year. A good conversation starter is to ask about bear sightings.


Was it hard to narrow the choices in your book to 100 things to do?

Very. Midgi and I wanted the book to be a love letter to Alaska, and to include natural, historic, cultural, intellectual, and even kitschy attractions. We highlight places to see jaw-dropping collections of Alaska Native objects and hear oral histories, such as the Smithsonian Arctic Studies Center at the Anchorage Museum. But we also write about doing the Chicken Dance at the Chicken Festival in Chicken, Alaska.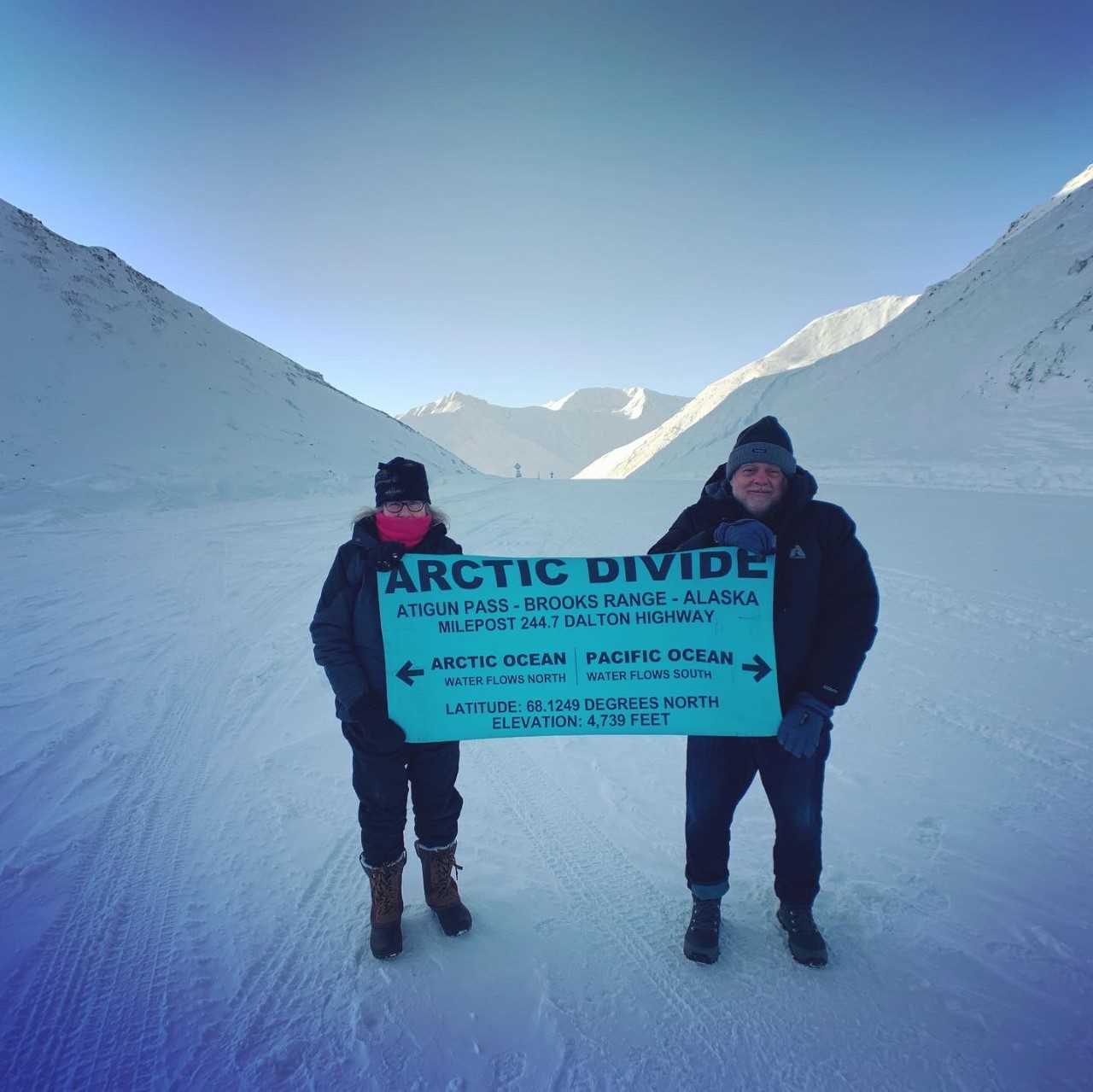 What is on your personal wish list to see in Alaska?

I recently checked off one big one, which was heading up the Dalton highway to the Arctic in sub-zero weather to see the Northern Lights dance across the sky. It was amazing—and cold. Now I am a bit obsessed about returning to Arctic Alaska and heading into the Kobuk Valley National Park to see a 25-square-mile area with giant golden sand dunes that is supposed to resemble the Sahara.

Should I extend my trip with a land tour?

I vote yes. You have traveled far to get to Alaska, and in addition to seeing the coastline it just makes sense to also venture into the interior. Explore via the historic Alaska Railroad, which runs between Seward, Anchorage and Fairbanks. Stop by the massive Denali National Park & Preserve for the moose, bears, caribou, wolves and Dall sheep and to hopefully catch a clear view of Denali, the highest peak in North America, so tall at 20,310 feet that it has its own weather system and is often shrouded in clouds. In your travels, don't over plan. Ask a local for their favorite experience, and you may end up hiking to, for instance, a crystal-clear glacial lake. Co-writer Midgi likes to say when you visit Alaska for the first time you should prepare to have your mind blown, and I can't argue with that.