It's been 40 years since we pioneered expeditions in Baja California and the Sea of Cortez. Sven Lindblad was immediately enchanted by this magical place and knew he had to share it with other travelers. To celebrate four decades, we're throwing it back to the 1980s when we were still known as Special Expeditions. Robert "Pete" Pederson was a young naturalist at the time and in his third year with the company, he had a gray whale encounter which he says: "caught me totally off guard and expanded from a glimmer of light into the brillance of sun on snow." Here, he shares the moment that has stayed with him forever. Get Inspired By Photos, Videos, Webinars, Stories, And Exclusive Offers. Sign Up
I was on my knees, chest and body draped over the warm, black tube of a Zodiac, peering into the water of Baja's Magdalena Bay. Fellow passengers, also on their knees as if in some odd position of prayer, searched the limits of their vision. Pacific swells rolled through the mouth of Boca de Soledad and made their way along the channel to rock the boat with a gentle motion. It was a day to feel connected to the Earth. We were surrounded by a dome of pale blue sky with light wisps of clouds. Shorelines of soft beige sand dunes formed the horizon, broken only by the distant olive strands of mangroves and the dancing water at the lagoon entrance. Suddenly, our gaze was riveted by a slight color difference in the water. The light green turned just a bit grayish. Our eyes strained to see the mottled fuzzy blotches on the object that rose slowly toward us.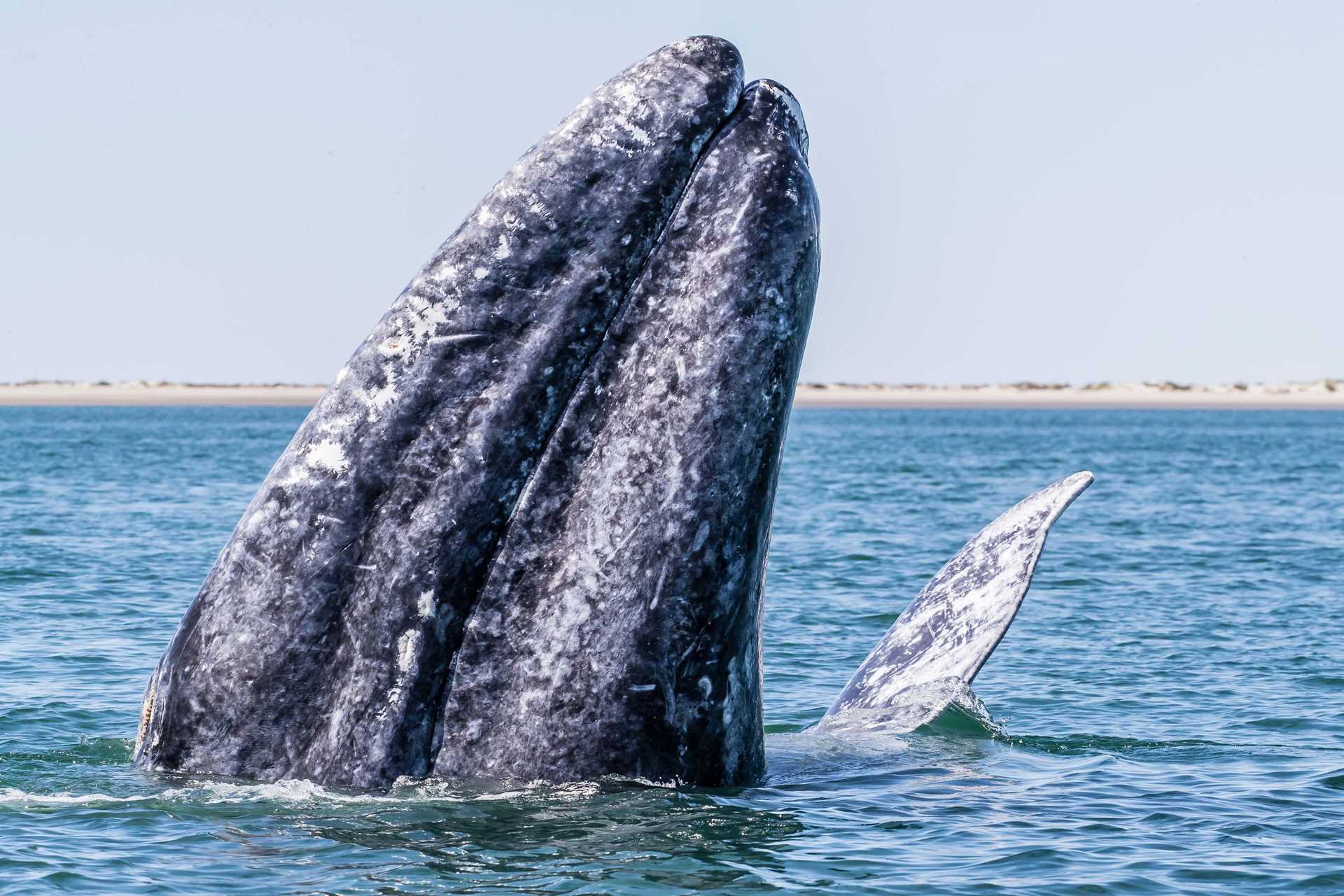 A few minutes earlier, we all had watched a gray whale which appeared genuinely curious about our boat. Now, it had returned. But why? Even when you read all the important journals about whales, learn their lengths and weights, study all their physiological tricks, follow the calves' development, trace their migrations, and ponder what they eat—none of it really answers some basic questions. In the complex world of maneuvering through ocean tides and currents, finding mates and bearing calves, why should a rubber boat floating around in a lagoon have any attraction to a whale? I doubt that other flotsam has the same appeal. It's really people in that boat that draw their curiosity.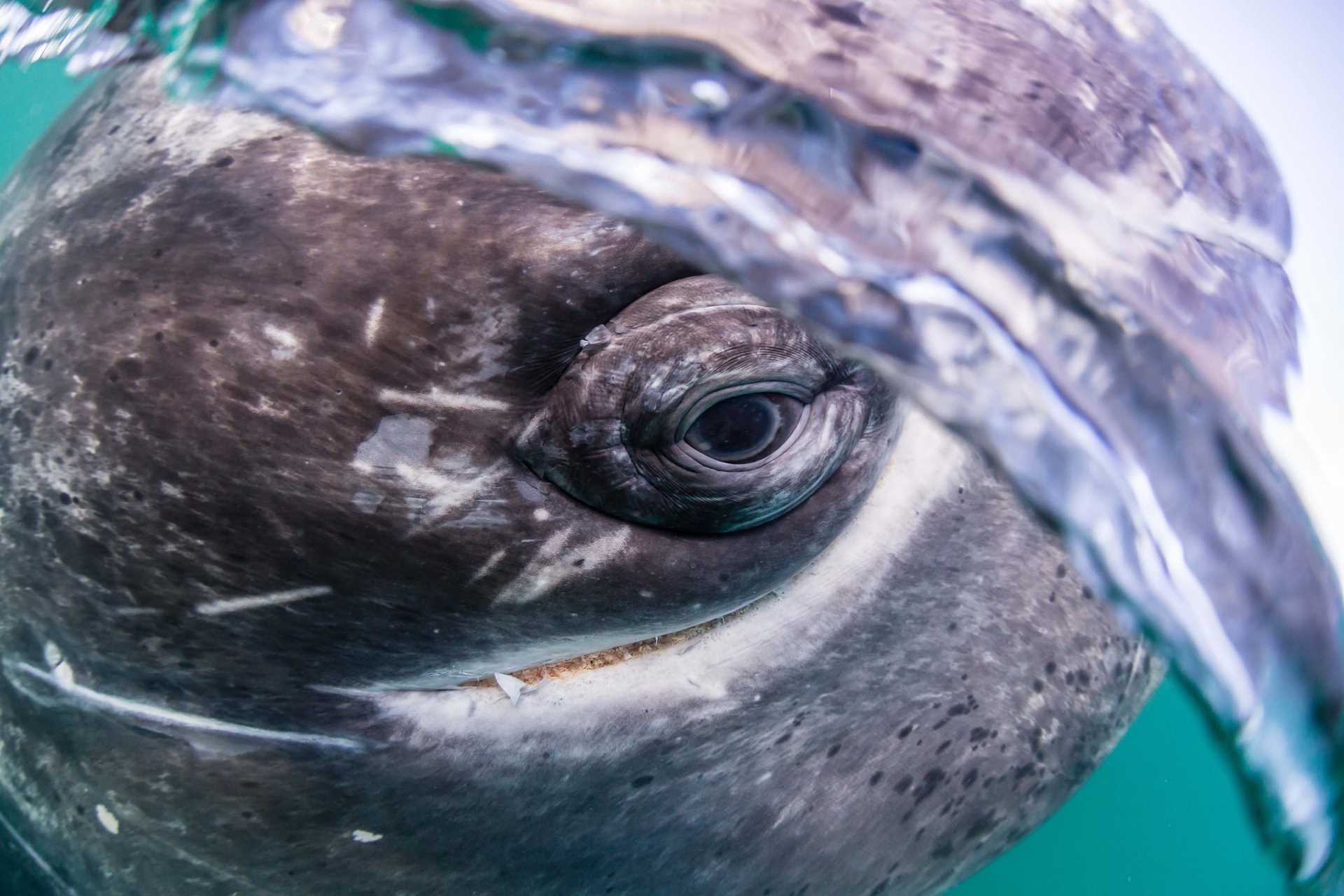 As we watched, we became acutely aware of the size of this form that stretched out below us. It was an enormous cloud of mottled gray. The outlines of blotches and then creases and lines came into focus. And suddenly I saw an almost imperceptible movement within a circular blotch surrounded by lines. The whale rose even closer and I realized it wasn't a blotch at all. It was a distinct hazel eye and it was looking directly at me.