The undersea is undeniably stunning in places like Hawaii and the Great Barrier Reef, but a profusion of flippers and facemasks can dampen the snorkeling experience. Venturing beyond these frequented spots comes with rewards for travelers—thriving coral gardens, brilliant blue waters, and sightings of vulnerable species that are defying the odds. Get Inspired By Photos, Videos, Webinars, Stories, And Exclusive Offers. Sign Up
For an idyllic experience in an unexpected locale, consider one of these underwater realms: the manta ray-rich waters of Japan, the Bahamas' wild Out Islands, or a string of remote coral atolls at the edge of Australia's continental shelf. Don't worry about gearing up for these expeditions. The ships in the Lindblad-National Geographic fleet are stocked with snorkeling equipment, including dedicated snorkels, fins, and wetsuits for every guest. All you need to do is don your gear and jump in.
Cabo Pulmo, Baja California, Mexico
Cabo Pulmo National Marine Park is more than just a pretty place—it's one of the aquatic world's greatest conservation success stories. In 1995, following decades of unregulated sport and subsistence fishing, community members successfully petitioned the Mexican government to establish a reserve to bring Cabo Pulmo's 20,000-year-old coral reef back from the brink of extinction. Today, it's a hotspot for oceanic conservationists like Enric Sala of National Geographic's Pristine Seas project, and for an incredible range of marine species, including playful dolphins and sea lions.
Explore Cabo Pulmo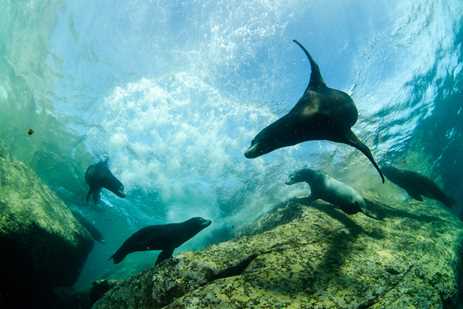 Yaeyama Islands, Ryukyu Archipelago, Japan
When you picture the perfect snorkeling destination, Japan might not come to mind. But with 7,000 islands—many with balmy, subtropical climates—the country is one of the globe's great underrated spots for underwater exploration. Sunken coral gardens abound in the Yaeyama Islands, where the notable snorkeling sites of Manta City and Manta Scramble honor the water's star attraction: giant manta rays. Snorkelers here may also have a chance to spot quirky-looking dugongs, an elusive cousin of the manatee.
Explore the Yaeyama Islands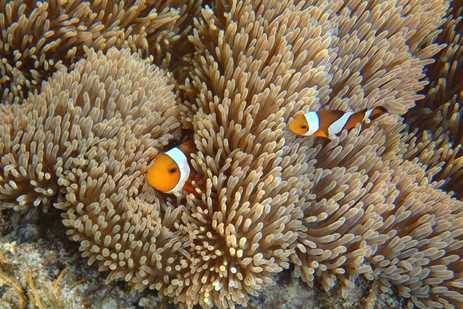 Rowley Shoals, Western Australia
Located off Australia's northwestern coast, Rowley Shoals Marine Park is home to an astounding 233 species of coral and some 688 species of fish, including rare species like the humphead parrotfish. Yet these thriving coral atolls get a fraction of the traffic seen at the country's famed Great Barrier Reef. The preserve's isolated location nearly 200 miles from the Australian mainland helps keep its marine wonders secret—travelers aboard our ships are among the select few who visit here each year.
Explore Rowley Shoals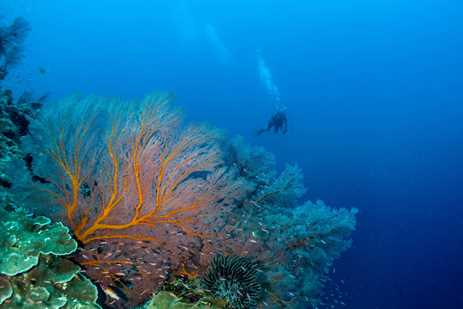 Sapodilla Cayes and South Water Caye Marine Reserve, Belize
The world's second-largest coral reef system isn't short on snorkeling spots—but the crowd-free experience here is found in the country's "Deep South." Spanning the central and southern Belizean Barrier Reef, Sapodilla Cayes Marine Reserve and South Water Caye Marine Reserve are known for shallow-water reefs and clear lagoons that reveal up-close views of the preserve's many soft and stony coral species. Our ship anchors at the edge of the reef where we'll seek out one of the many secluded snorkeling spots in the region.
Explore Sapodilla Cayes Marine Reserve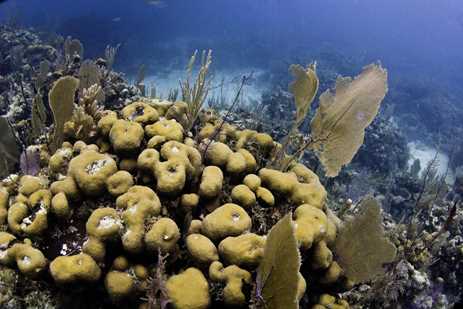 Fowl Cays National Park, The Exumas, The Bahamas
In an archipelago of more than 700 idyllic islands, the Bahamas' Out Islands have escaped the attention of high-rise hotels and mega ocean liners. Here, it's all about uninhabited white-sand beaches, salty breezes, and glimmering turquoise waters that harbor a kaleidoscope of sea life. Fowl Cays National Park, which protects a small but biologically rich stretch of coral reef, sea grass, and rocky shoreline, is one of many possible places we might explore. Dive in here and you might find yourself locking eyes with a spiny lobster, crossing paths with a barracuda, or yielding to a school of yellowtail snapper.
Explore Fowl Cays National Park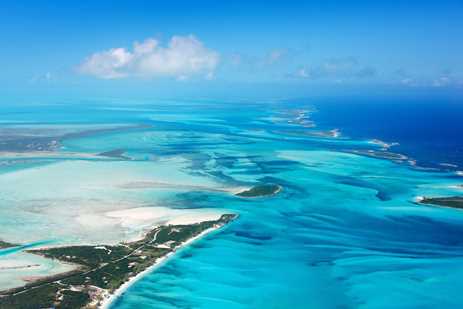 Bunaken Marine National Park, Sulawesi Island, Indonesia
Situated at the center of the Coral Triangle, the waters of Bunaken Marine Park were under threat until a group of local divers started a grassroots movement in the 1990s to formally protect this important sea life habitat. Three decades later, their success can be seen by snorkelers firsthand. Rare and threatened species seek haven in these protected waters, including large numbers of hawksbill and green sea turtles, which come here year after year to lay their eggs on Bunaken's beaches.
Explore Bunaken Marine National Park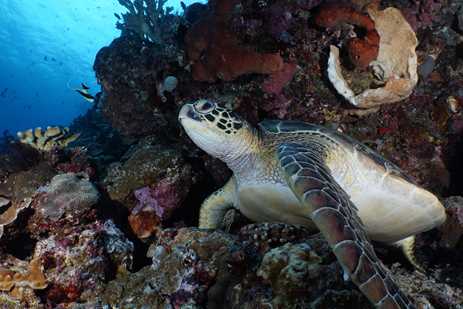 "The Aquarium," Rangiroa, French Polynesia
In a region brimming with picturesque snorkeling holes, one Polynesian spot stands out. At "The Aquarium" in Rangiroa, it's easy to imagine you're swimming in a gigantic fishbowl, as hundreds of pelagic fish glide alongside you. While the swirling schools are mesmerizing, there are countless other creatures to see, like moray eels and geometric walls of coral polyps. Our Zodiacs bring travelers straight to the heart of Rangiroa's blue lagoon for easy access to this one-of-a-kind and unforgettable snorkeling experience.

Photo: Mike Greenfelder
Explore "The Aquarium" at Rangiroa