Overview
A voyage along the Nile is the centerpiece of your journey through Egypt. There are few, if any, ships that can match the elegance, ideal size, and graciousness of the Oberoi Philae. Originally built for 100 guests, it was remodeled and reconfigured to accommodate 42 in her peerless style.
Built in 1996, she was extensively reconfigured in 2015 with just 22 cabins and luxurious amenities, including an Oberoi spa. Windows are nearly floor to ceiling and slide open, offering a connection with the river. The topmost deck has a swimming pool that is the largest of any Nile ship and an alfresco restaurant. Downstairs, there's a stylish enclosed restaurant serving local specialties as well as more continental options.
The heart of the ship is the lounge, where everyone aboard gathers each night for Recap. It's here that Egyptologists, who have worked with Lindblad for decades, share stories of the sites, who built them and why, and fascinating modern details like how they've changed over the years. And it's these sites and stories, and this time to relax between exploring places of antiquity, that make this expedition, and this ship, so special.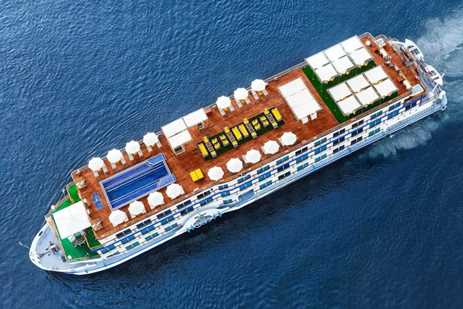 The Details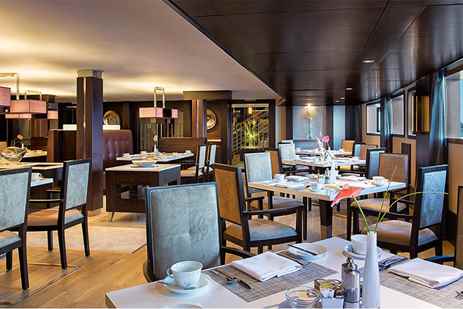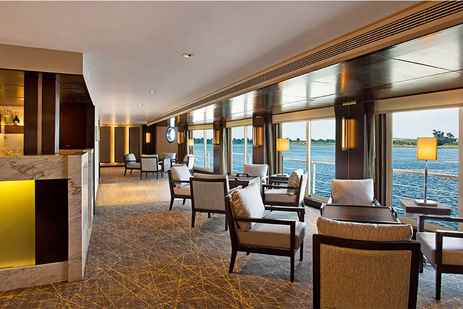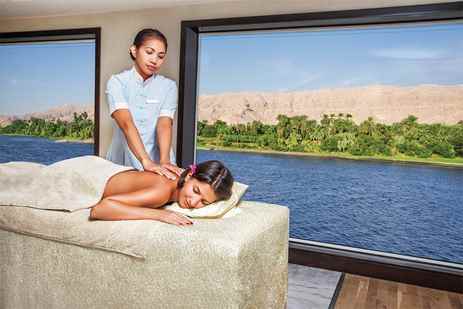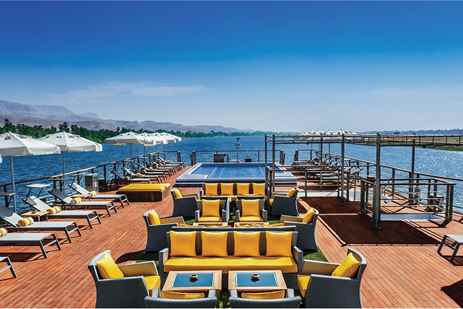 22 outside cabins
Every cabin and suite is elegant and spacious. All face outside, with large windows that are nearly floor to ceiling and which open to offer views of river life. Each cabin has a TV, DVD player, mini-fridge, safe, hair dryer, individual climate controls, and remote-control-operated blackout blinds. Laundry service is included, and you'll find ample storage.
Dining
Discover the tastes of Egypt and beyond in a dining room that accommodates the entire expedition community in a single seating. Sample Middle Eastern cuisine or choose from continental options as well.
Public Spaces
Relax on a deck chair next to the 36-foot pool or take a meal in the alfresco dining room to watch life along the riverbanks from the top deck. Spend a few hours in the library reading about Egyptian history or join your photo instructor for a session in the lounge.
Special Features
Enjoy the spa, offering a choice of massage treatments, and a fitness room with space to stretch out and recharge.
Noteworthy Feature
Her scale, décor, and renowned service defines Oberoi Philae as the finest ship on the Nile. She has the intimate scale of a luxury yacht and the space and hospitality of a luxury hotel.
(1) Oberoi Philae Itineraries